Tulum, Mexico – what's it really like?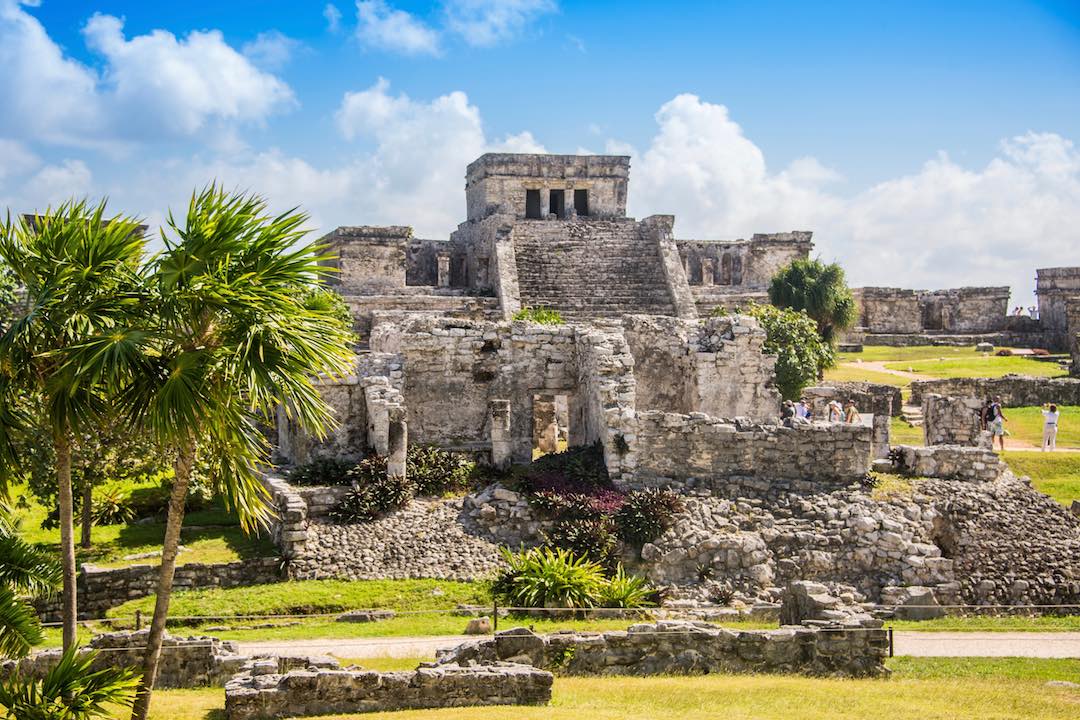 If you haven't heard of Tulum yet, where have you been? (not on Instagram obviously)
A few years back it was known to insiders as the quiet, bohemian alternative to Cancun and Playa del Carmen (Mexico's party cities). But, these days, it does seems like everyone's going to Tulum?
So, what's all the fuss about? Does it actually live up to all the hype?
And, more importantly, is it only full of instagram influencers "living their best life"?
Here's our take on what Tulum is really like (14 things to be exact).
1. The beaches are genuinely beautiful
Miles and miles of golden sands, splitting lush green jungle and turquoise Caribbean sea. It really is a stunning setting.
Side note – to keep it real – at certain times of year there is an influx of seaweed.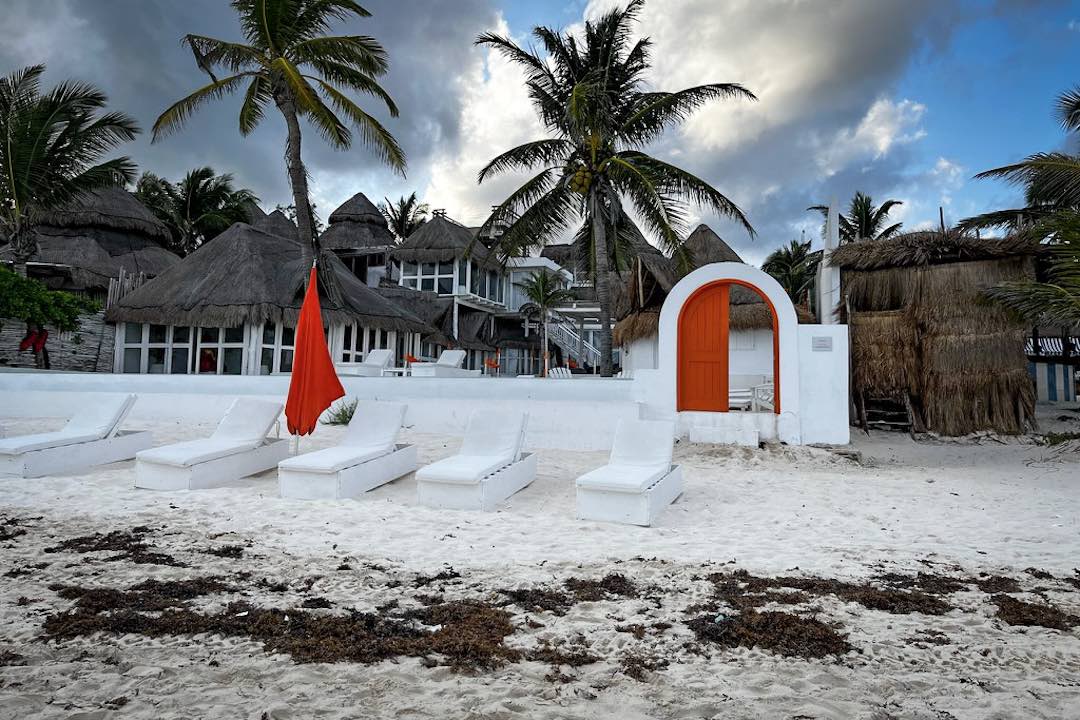 But, the locals do an amazing job of clearing this up and it's kind of interesting to watch.
2. El Pueblo (the Town) is worth exploring
Many people's image of Tulum is that of the beaches (for obvious reasons). But, the town centre has a completely different feel – much busier, noisier, more happening and with way more locals. It feels much more authentically Mexican and is definitely worth visiting.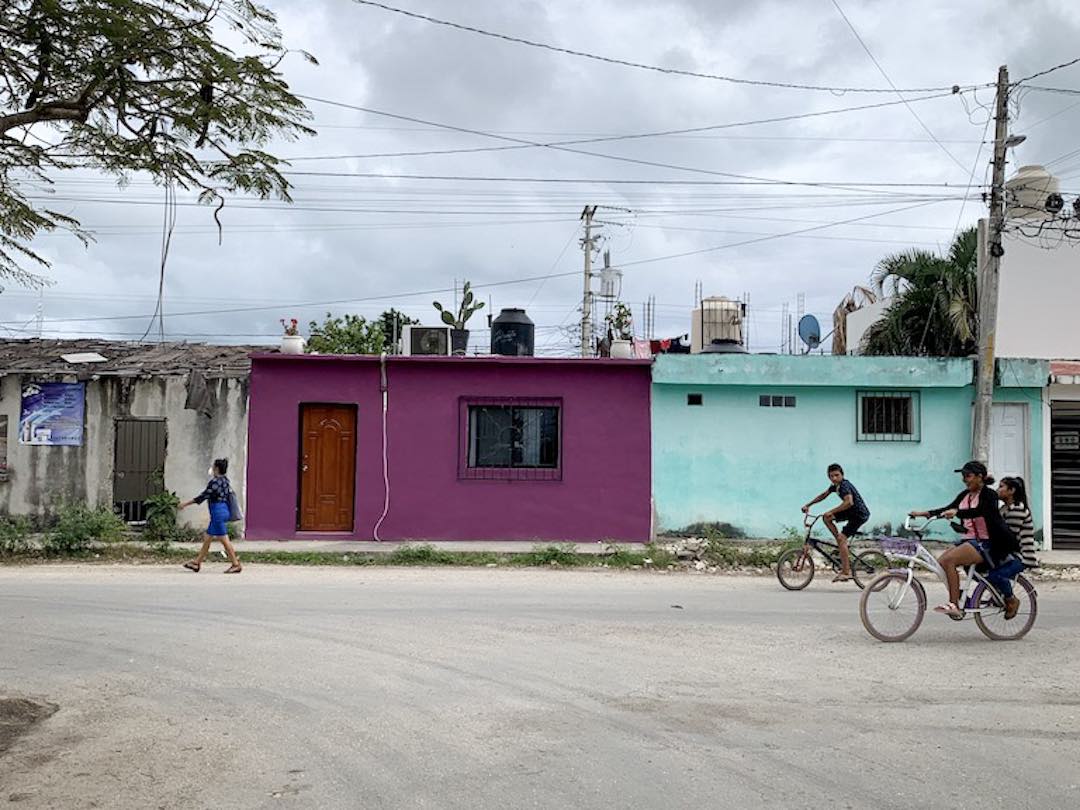 3. There are Cenotes (everywhere actually)
Limestone sinkholes filled with crystal clear water – this my friends, is a Cenote. And there are around 6,000 of them dotted around Mexico, many of them in Tulum.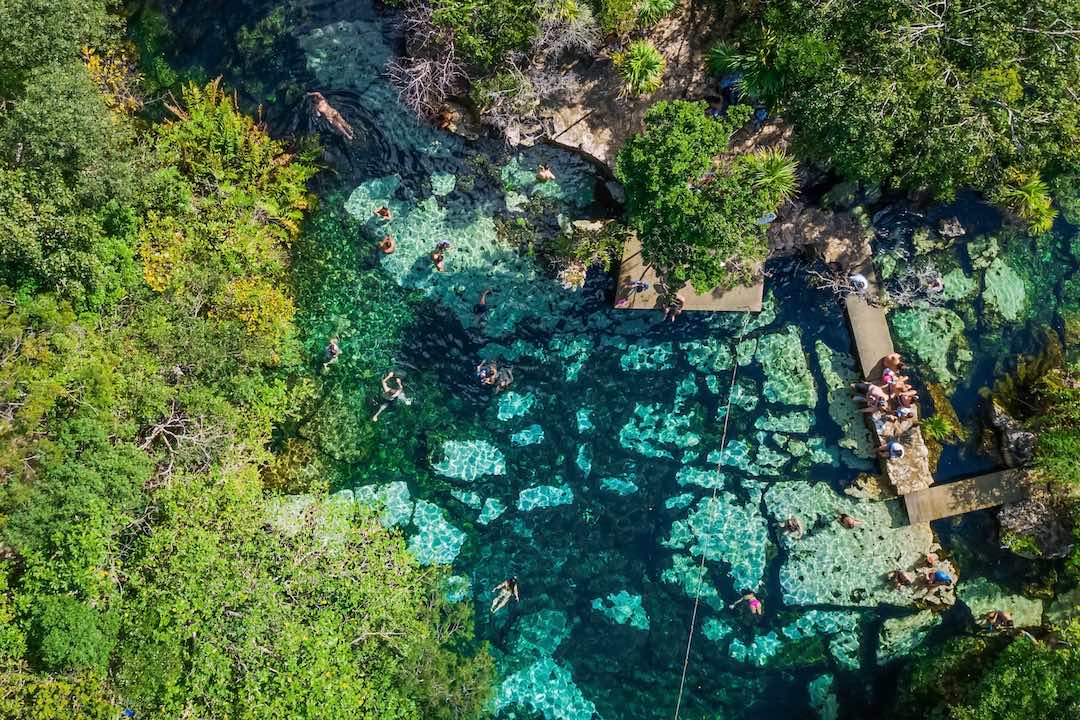 Perfect for cooling down from the Mexican heat.
And, of course, they do make for an amazing photo.
4. You need a bike to get around – it's pretty spread out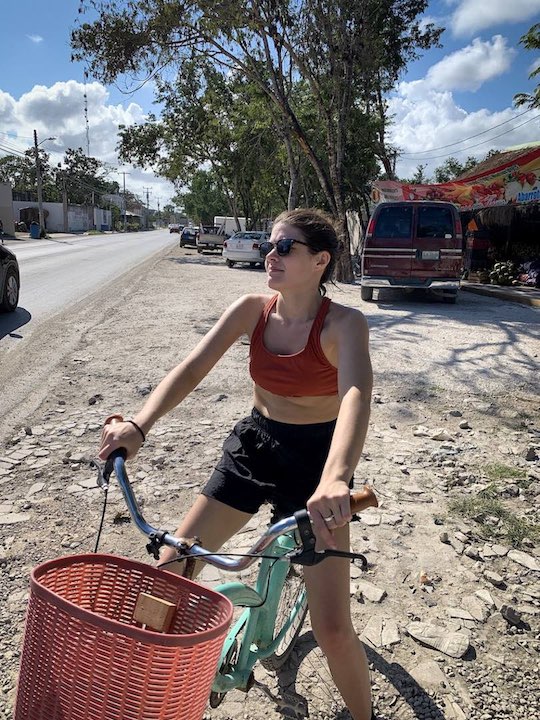 Or, if you prefer, a moped.
5. Tulum has its own beer #superhipster
6. Tacos. Tacos. Tacos (did we mention Tacos)?
Hope you like 'em, as you'll be eating them for breakfast, lunch and dinner (only if you want to of course) 🙂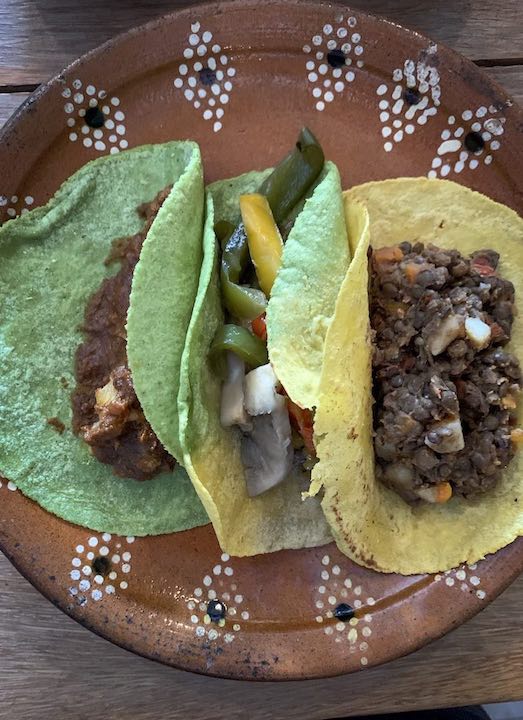 7. Oh, and there's vegan restaurants everywhere
Probably easier to eat vegan here than in London or New York.
8. Mayan ruins. By the sea. And the jungle. It's spectacular (we really should have mentioned this earlier)
9. The locals are lovely. Super welcoming and friendly (more so than in most other resort towns)
10. There's a fair amount of construction going on
And by "fair amount", we mean kind of a lot.
Tulum is growing rapidly and the current infrastructure is not quite up to pace. Things are being built left, right and centre. It's very much a work in progress.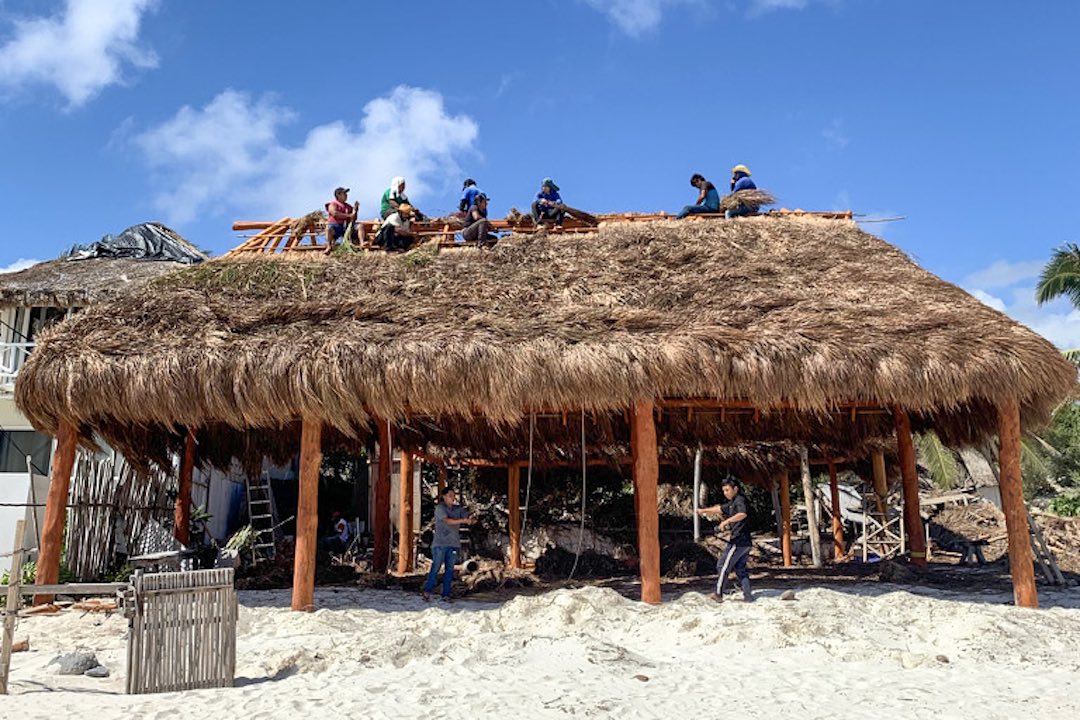 (ok, this one is pretty cool, if you're a thatched roof type person)!
11. There's a great live music scene. Many of the restaurants and bars regularly have bands playing.
Authentic Mexican music and, of course, Beatles cover tracks. Take your pick.
12. "Follow that Dream"! Yip, the cheesy insta style street signs do exist. But, for the cynical amongst us (+1 here), they're not so widespread. 
Or maybe we're just not cool enough to know where they all are! 🙂
So there's the public beach on one side. Which is pretty nice and looks like this (we like it a lot)
And then there's the BEACH CLUBS.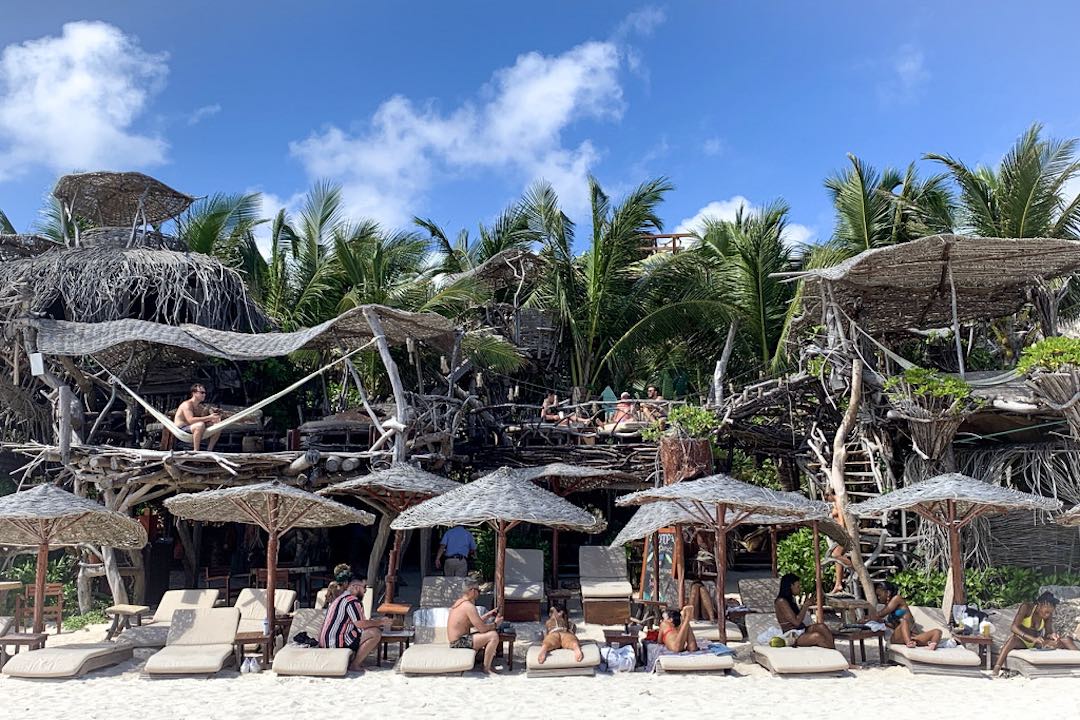 Very Ibiza-esque.
A little pretentious for sure, with minimum spends for sun loungers etc…
But, still quite a cool experience and a great day out with friends.
They range from super chilled to all out daytime party zones.  So, choose wisely!
There's no getting away from it. Some places just have good vibes and Tulum is definitely one of them.
It has a great energy, beautiful nature and an eclectic mix of people.
When you arrive you feel it – your shoulders drop and you instantly know you're on holiday!
Personally, we LOVE it!
What do you think? Sound like your kind of place? If so, check out our 11-Day Mexico Tour where we spend 3 days in Tulum (and more time in Mexico City and Oaxaca)