Solo Travel to Brazil (everything you need to know)
A Guide to Solo Travel in Brazil
Silky white sand beaches fringed with tropical palms draw massive crowds to Brazil every year. But it's not just beaches that capture the imagination of would-be travelers. Brazil is the co-owner of one of the most spectacular waterfalls in the world, the single most ecologically diverse nation on the planet, and boasts modern cities with a heavy art and foodie influence complete with brightly-colored and cobblestoned historic centers. 
Nearly the same size as the entirety of Europe, this massive Portuguese-influenced country is a dream destination for a diverse range of travellers & solo travel to Brazil is a great option. A well-developed infrastructure, plethora of easily accessible attractions, and culture of hostel-hopping easily lands Brazil on our list of 5 best destinations for Solo Travelers in Latin America.
What to Expect as a Solo Traveller in Brazil
Much like Mexico, Brazil, somewhat unfairly, is painted as a 'dangerous travel destination'. But it's also an extraordinarily popular destination which makes it solo traveler-friendly.
You can expect the cities to be hectic, bursting at the seams with people, and difficult to navigate. Public transportation, if you choose it, will be much of the same. But venture just outside the largest of Brazil's cities and you'll find stunning natural landscapes peppered with quaint pastel colonial towns. Unless you plan to diverge completely from the well-trodden path, you'll have plenty of opportunities to make friends in hostels, on walking tours, in museums, and most commonly, in Brazil's pulsing nightlife scene.
Tips for Solo Travellers in Brazil
Here are some helpful tips for smoothly traveling Brazil solo.
1. Safety
Let's start with safety. It's most solo travelers' biggest concern when traveling abroad. These are a few things you can do to quell those fears.
Get a sim card. Navigating unfamiliar cities becomes a lot easier with access to GPS. If you're worried about safety this is a good asset to have. 
Avoid going out alone at night.  & avoid drugs.  
Trust your gut. If it feels like a sketchy situation, remove yourself. 
Keep valuables hidden. The most commonly reported crime is pick-pocketing. Don't carry a lot of cash on you. 
Wear a cross-body bag or fanny pack.  If your bag looks secure it's less likely to be snatched. 
Hire a guide in remote areas. Like the Amazon rainforest. Or anywhere trekking with dangerous wildlife is a possibility. 
Don't fear the favelas. Do your research first, but many favelas have a lot to offer tourists in terms of safe nightlife and attractions. 
Do fear the mosquitos. Zika, Malaria, Dengue, & Chikungunya are all prevalent in Brazil's mosquitos. Wear lots of insect repellent. 
Worried about Theft? I like to keep $20-30 in a separate pocket. This way if I am mugged (although unlikely), I have a reasonable wad of cash to give up without losing everything. You can also stow some cash in your shoe, a tampon applicator, or a separate bag. 
If you're a female traveling solo in Brazil be sure to check out our complete guide to safe solo female travel. Because unfortunately, travel can be a little more complicated for women.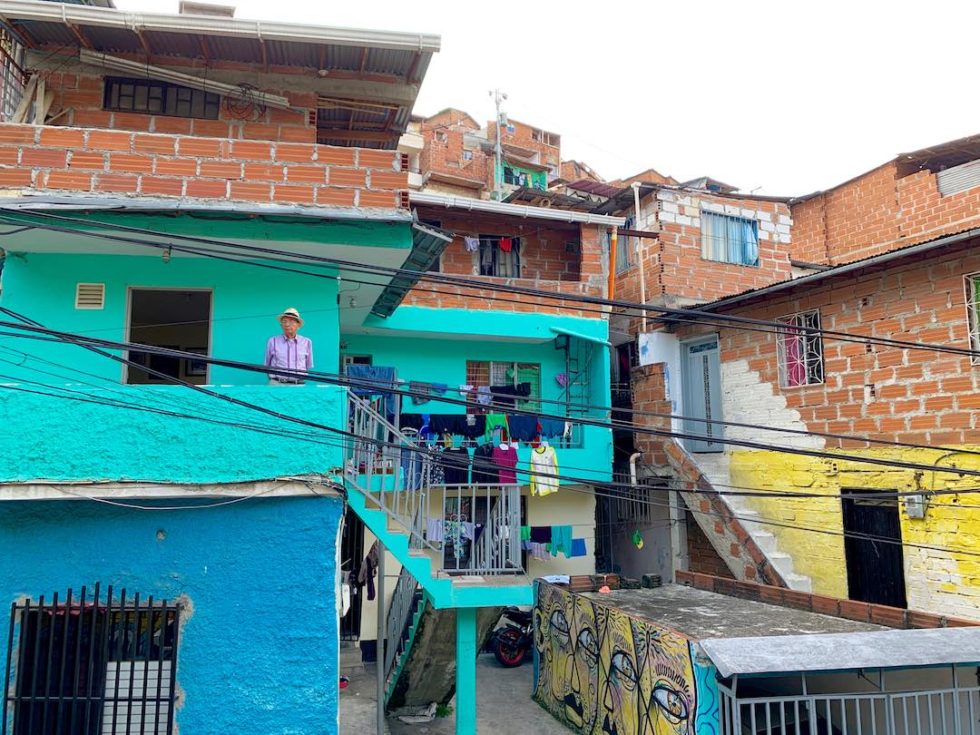 2. Making Friends in Brazil
Brazilians are social butterflies. They take the trademark friendliness of Latin American and turn it up to 100. This means you'll likely leave Brazil with as many local friends as connections with fellow travelers. 
Here are some easy ways to meet people while solo traveling in Brazil.
Stay in hostels. This remains the undisputed best way to connect with other backpackers. 
Join a walking tour. Or bar crawl. Or cooking class. Participating in group activities you like will allow you to meet kindred spirits who share your passions. It's a win-win. 
Be friendly. Although this may seem like a ridiculous tip, hear me out. Brazil is a country full of gregarious affectionate people. Match their energy and be sure to smile at strangers.
Learn the cultural norms. Certain actions just scream "I'm a tourist". If you're trying to make friends with locals, or just avoid major cultural faux pas as a common courtesy, do some research. For example, the 'OK' hand-gesture means something very different (& vulgar) in Brazil.
Don't Speak Portuguese? 
Don't panic. You'll be able to get by with Spanish since the languages are very similar. Don't speak either language? I would recommend a good translation app or handy phrasebook. English isn't widely spoken outside of Rio and Sao Paulo.
3. Finding Accommodation
Here's a quick breakdown of your accommodation options in Brazil as a solo traveler. 
Hotels: Hotels in Brazil vary in quality. A quarto is a hotel room without a bathroom while an apartmento is a standard western-style hotel room with a bathroom included.
Motels: Similar to hotels but they commonly rent rooms by the hour and mostly to local couples. 
Pensão or Hotel Familar: A family-run hotel commonly known in other parts of the world as a guesthouse. Often a little pricer than standard hotels but with a more homey-feel.
Hostels: Shared accommodation often dormitory-style, more popular in large cities like Rio and Sao Paulo. 
Airbnb: Brazil has plenty of options for trendy luxurious Airbnbs if you need a break from the hostels.
4. Getting Around Brazil
Brazil is a well-developed country with a decent road system. The entire country is well-connected via a network of buses. You'll likely traverse the country (slowly) by bus or soar above the winding roads on quick flights. But traveling within cities you'll have the convenience of Uber. 
The routes between cities in Brazil can be lengthy. Upwards of 8 hours depending on the destination. Here's a quick look at the different kinds of buses & their amenities when traveling between cities. 
Types of Buses in Brazil
Not all buses are created equal. It could be worth paying a little extra for added comforts on the long overnight routes. 
Convencional: The most basic (and cheapest) inter-city bus. There may not be bathrooms on board, but the bus will make regular bathroom breaks. 
Executivo & Semi-leito: More spacious and comfortable than convencional. There will be a bathroom on board and likely several other amenities such as water, snacks, blankets, or outlets. 
Leito: Good for long overnight buses. Leito offers a bunk or bed for each guest. 
Be sure to check out our group tours to Brazil if you want to save yourself the hassle and let someone else deal with the inconveniences of organizing travel. 
5. Food Tips for Solo Travellers
Always choose restaurants and street vendors that are busy & filled with locals. No one can find delicious eats like the locals can. 
Ask locals "Where they like to eat" instead of "Where you should eat". You'll be directed to their favorite hole in the wall instead of a popular (and less delicious) tourist trap. 
Be adventurous. Often the only way to figure out what's worth eating is to try it. There are always a few dishes that surprise you. 
Don't be afraid to eat in restaurants alone. It's a great way to meet fellow solo travelers and people-watch. 
Don't skip the BBQ. Brazil has tons of local delicacies but perhaps none more iconic than the street meat. 
How Long Should You Spend in Brazil?
As long as you possibly can. Forget that Brazil is nearly the size of the entire continent of Europe, it's also jam-packed with destinations and activities to keep a traveler busy for months. 
The destinations covered below can all be seen in about a month. For trips of shorter lengths, I suggest choosing a single region to focus on.
Where to Travel Solo in Brazil?
Let's take a look at what Brazil has to offer. 
Heading from South to North, here are all the best destinations for solo travel in Brazil and some attractions to keep you busy.
This southernmost financial powerhouse can be a daunting first-stop in the country. Especially for those trying to navigate the graffiti-covered streets solo. But much like Rio, this metropolis cannot be missed. Start a street art tour at the Beco de Batman murals, and wander through architecturally impressive museums, churches, and aromatic markets. 
Sao Paulo is also one of the best destinations in Brazil for fans of the national pastime–futebol. Join the throngs of screaming fans and immerse yourself in one of the most iconic Brazilian traditions. It's a perfect place to make friends too.
Although there is no shortage of beachy paradises in Brazil, Florianopolis is something special. Not only is it home to some of the best beaches in Brazil (with seriously jaw-dropping shores), it also has a thriving party scene with a laid-back atmosphere. Surfers, both regular and kite, are common-place here.
Technically speaking, this is the single largest waterfall in the world. Shared between Argentina and Brazil, this is just one of those bucket list destinations that you'll kick yourself forever for if you don't make it to. Verdant and often framed with rainbows from the cascades mist, this waterfall is far more beautiful than other massive flows like Niagara in the US and spindly streams like Angel Fall's in nearby Venezuela.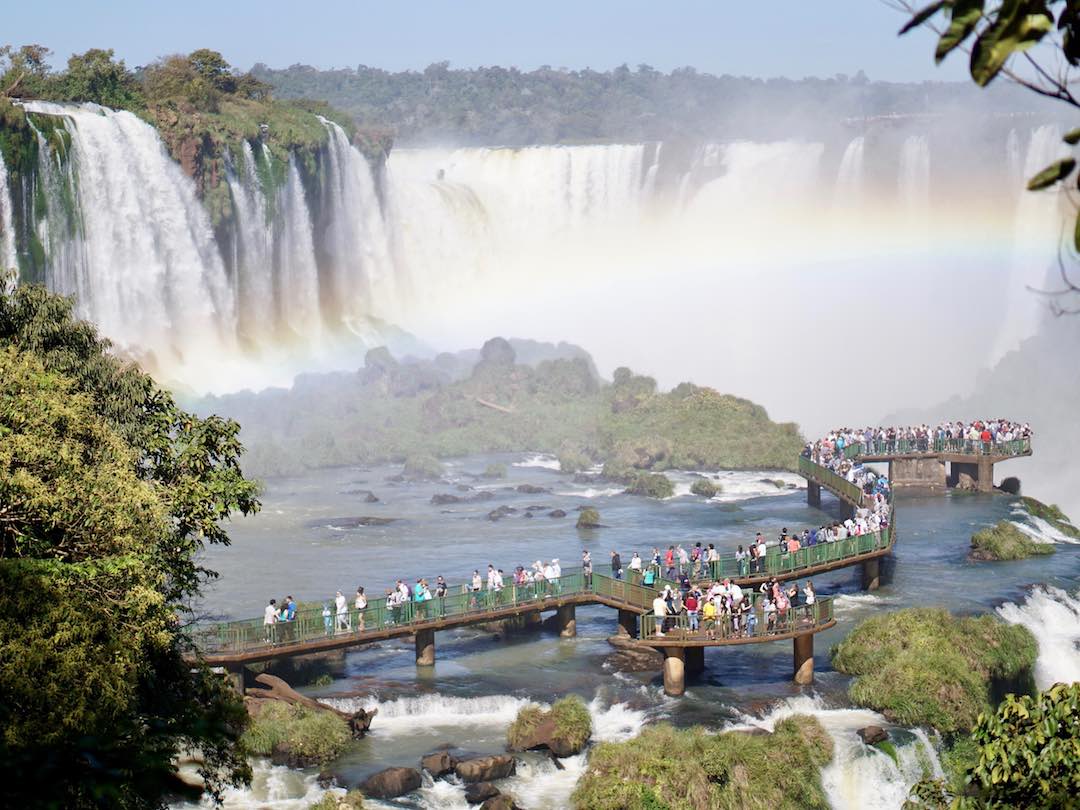 With connections to this city directly from Iguacu, this is one of the most easily accessible areas in Brazil for spotting diverse wildlife. Jaguars, anaconda, caiman, and more live in these jungles and it's a popular spot for backpackers. If you're short on time or don't think a trip to the Amazon is within your budget you might opt instead for a weekend in Campo Grande.
Paraty is a paradise preserved in time. Cobblestone streets where cars are prohibited and a quaint historical town center coasted in white stucco and brightened with colorful trims. From Paraty, you can spend some time sifting through the sandy beaches, kayaking dense mangroves, or hiking in the mountains that provide a backdrop for the small town. Saco do Mamanguá is the most popular and provides spectacular views. 
Paraty is also famous for its locally made Cachaca. A staple ingredient in Caipirinhas, the national cocktail.
Just a short drive away is Trindade. A turquoise lagoon bordered by a stretch of sand pushed up against the jungle. Looking very similar to Colombia's famed Parque Tayrona, it has a natural swimming area protected from the harsh currents.
Another world-class beaching destination. Boasting some of the loveliest beaches in Brazil solo travelers, in particular, will find this island easy to explore with plenty of tourist infrastructure and nightlife. You'll never guess the idyllic island was once home to a banished leper colony and a high-security prison. But this nugget of history does make this pirate pit-stop a little more interesting than so many of the other Brazilian beaches.
You could spend your entire trip in Rio and still leave not having seen it all. The most iconic attraction (& viewpoint) is the Christ the Redeemer statue towering above the sprawling city. But Rio is also home to Sugarloaf Mountain with its swaying cable cars, plenty of adventure sports like hiking and paragliding, and some of Brazil's best metropolitan beaches like Ipanema and Copacabana.  
You can explore the infamous favelas, drink countless caipirinha's while reveling in the cultural heart of Brazil. If you're feeling particularly fancy take a walk through the stunning Parque Lage and pay a visit to one of the mouth-watering foodie hot spots in the area. Take a free walking tour to get to know the city a little better before you hit the town at night and become acquainted with the thumping beat of Samba that has become a Brazilian trademark.  
More than anything else, Brazil and more specifically Rio, is famous for the raucous and wild celebration of Carnaval. If your visit coincides with the colorful festival be sure to find some friends at a hostel and join in the fun. It's a bucket-list-worthy experience for sure.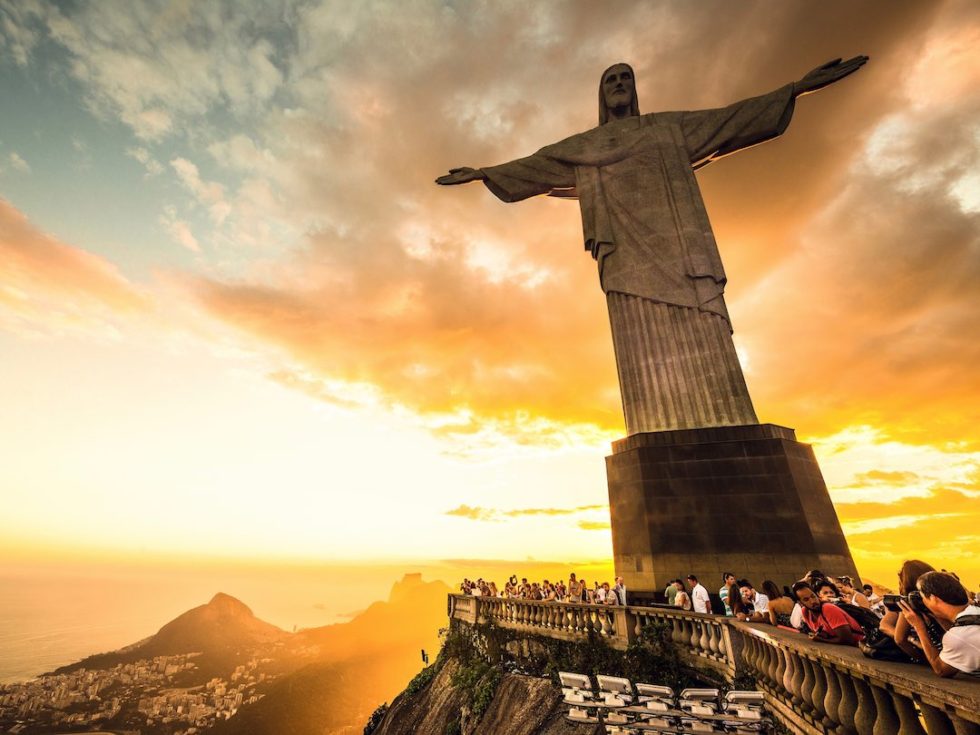 Looking to immerse yourself in Brazil's great outdoors? Pay a visit to Vale do Pati in Chapada Diamantina to get some off-the-beaten-path trekking in. The endless green canyon views highlight just how vast Brazil and its jungles truly are. You'll pass lush forests, waterfalls, and gushing rivers before you reach the gravity-defying mirador overhanging the mountain.
This historic center of this city is all cobblestone streets and brightly colored facades. Revel in the stunning colonial architecture and baroque churches that South America is famous for. Salvador is unique from other Brazilian towns because of its prominent African influence, which produces some of the countries best music and cuisine. 
If you're interested in partaking in a slightly more reserved, authentic, and less chaotic Carnaval this is the place to be. Heavy on religion and wild festivals this town is a fun clash of personalities.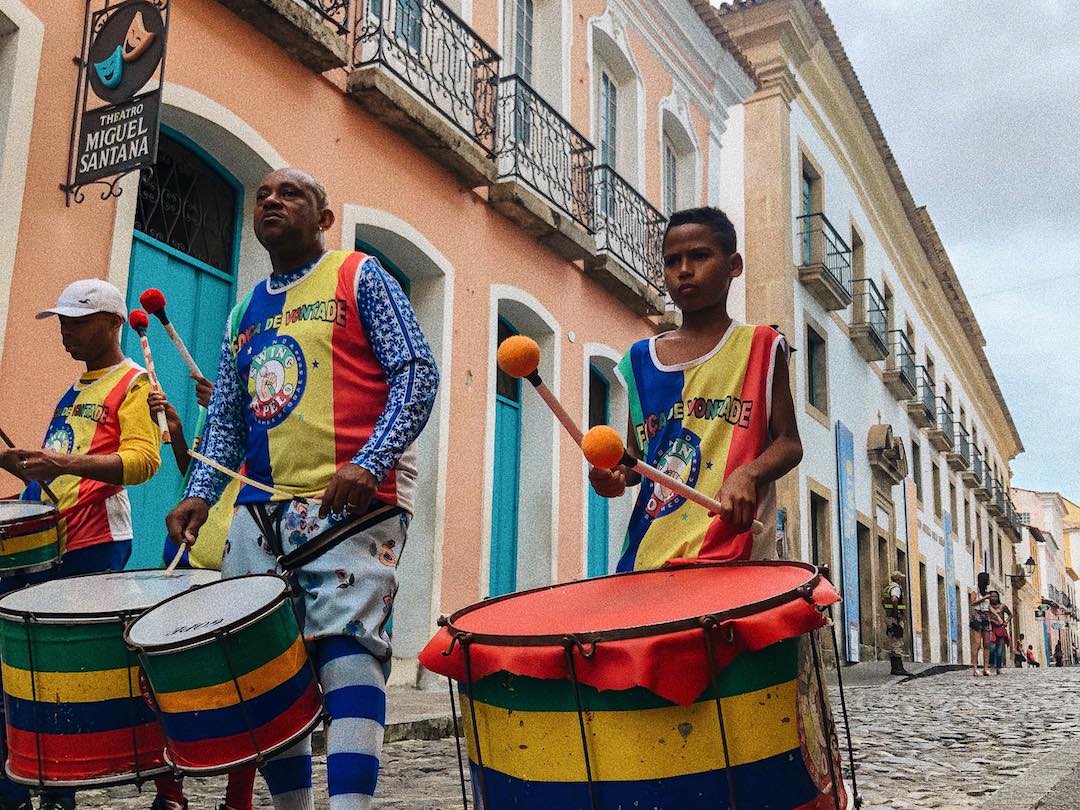 If you're not yet sick of the devastatingly beautiful urban beaches and vibrantly colored buildings you should pay a visit to Recife. What was once a small fishing village has blossomed into a culinary hotspot and is known today as the "Venice of Brazil". The many canals cutting through the city and remnants of castles pay homage to its Italian namesake.
Beaches punctuated by red cliff sides, pale dunes, and modern skyscrapers. Although the city itself makes a great solo travel destination, you can also take a day trip to Jericoacoara, a spectacular virgin stretch of sand that puts the city beaches to shame. 
Especially consider adding this city to your itinerary if you have the time to go off-shore to Ilha de Fernando de Noronha. Recently deemed a protected marine park, this island is one of the most beautiful places in all of Brazil.
If you're interested in the Brazilian Amazon, this is your gateway. Sitting at the banks of the Rio Negro river you'll hire a boat to glide you across the dark waters of the Amazon river into the virgin rainforest. For a solo traveler, the Amazon can seem daunting. Fortunately, Manaus is well-traveled and a city with a population of 2 million itself, leaving plenty of opportunities to meet fellow travelers.
Solo Travel to Brazil with Like-Minded Travellers Aged 25-45
Want to visit Brazil but don't want to deal with the hassle of planning? Why not give our 12-Day Brazil Tour a look. You'd be joining a group of adventurous travellers aged 25 – 45 and have some ready-made friends to explore this amazing country with.