Oaxaca, Mexico – 11 Reasons to Fall in Love with this Stunning City
Oaxaca, Mexico.
Located right in the middle of this huge country, and pronounced "Wahaca", this city (which actually feels a lot more like a town) is in itself worth making the trip to Mexico for.
It's a magical little place and one we love dearly. We spend 3 nights here during our 11-Day Mexico trip and it's consistently a highlight for all of our guests. 
Here's why.
1. The streets are awash with colour
Look at how bright it is.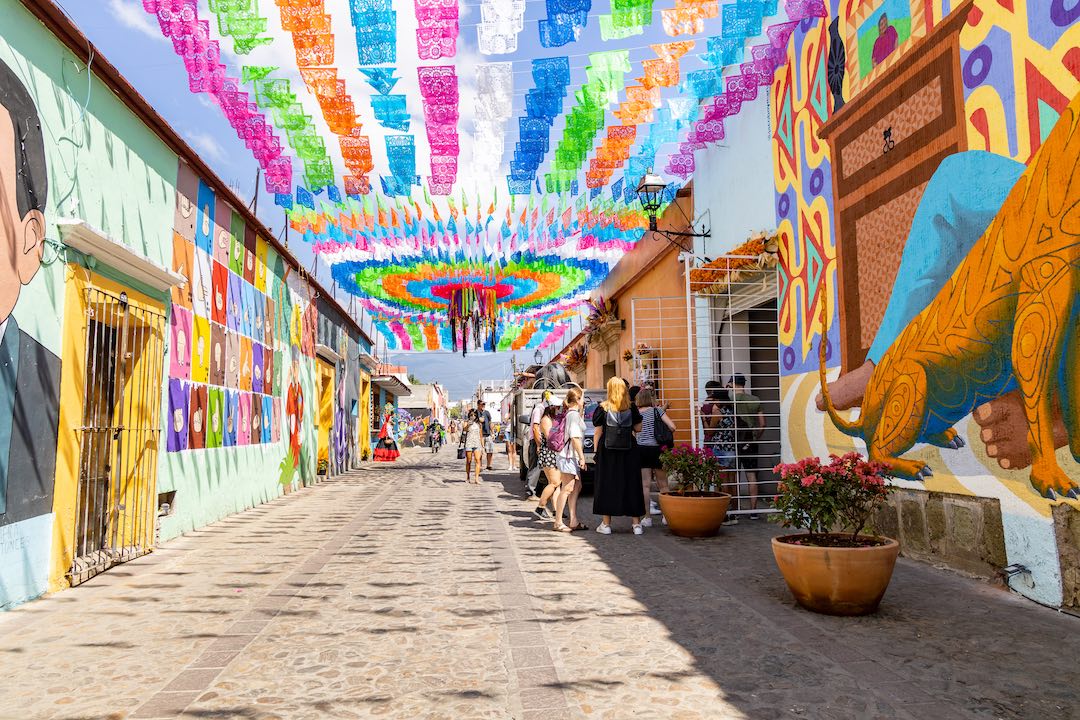 All of the buildings are painted in vivid colours.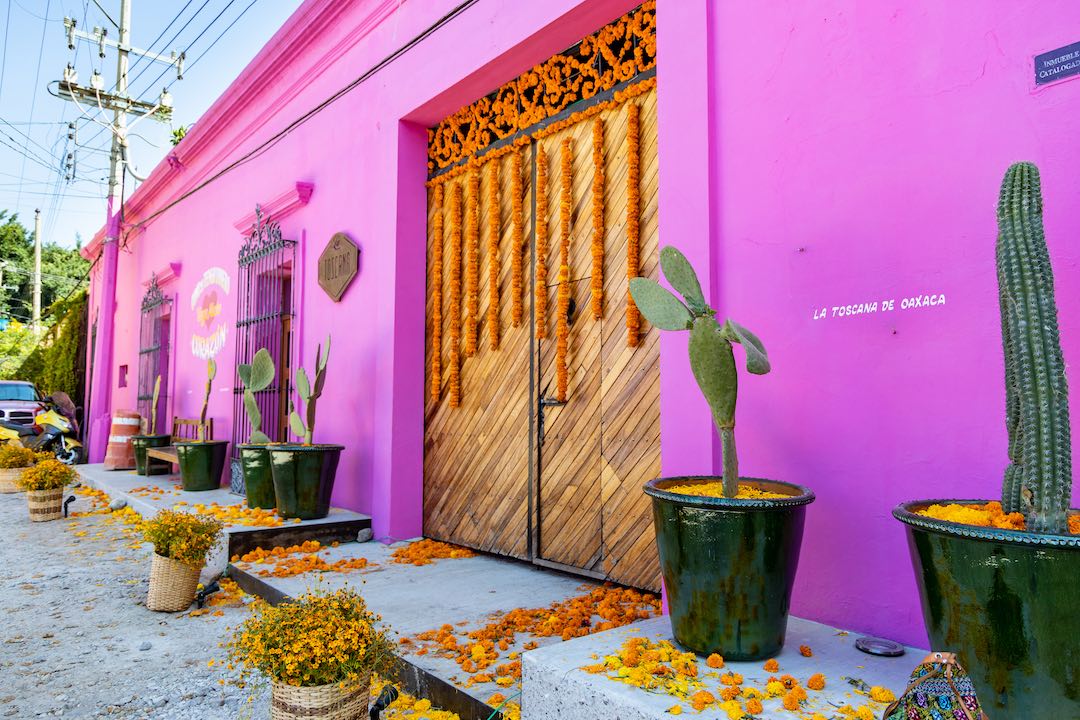 Even our hotel is adorable.
2. The food is different level
There's Mexican food.
Then there's Mexican food in Mexico.
Then there's Mexican food in Oaxaca!
It's fantastic, the best you will taste, and you're going to want to try the local specialities (like Memelas, Tlayudas and Mole).
Not your standard hotel breakfast going on here.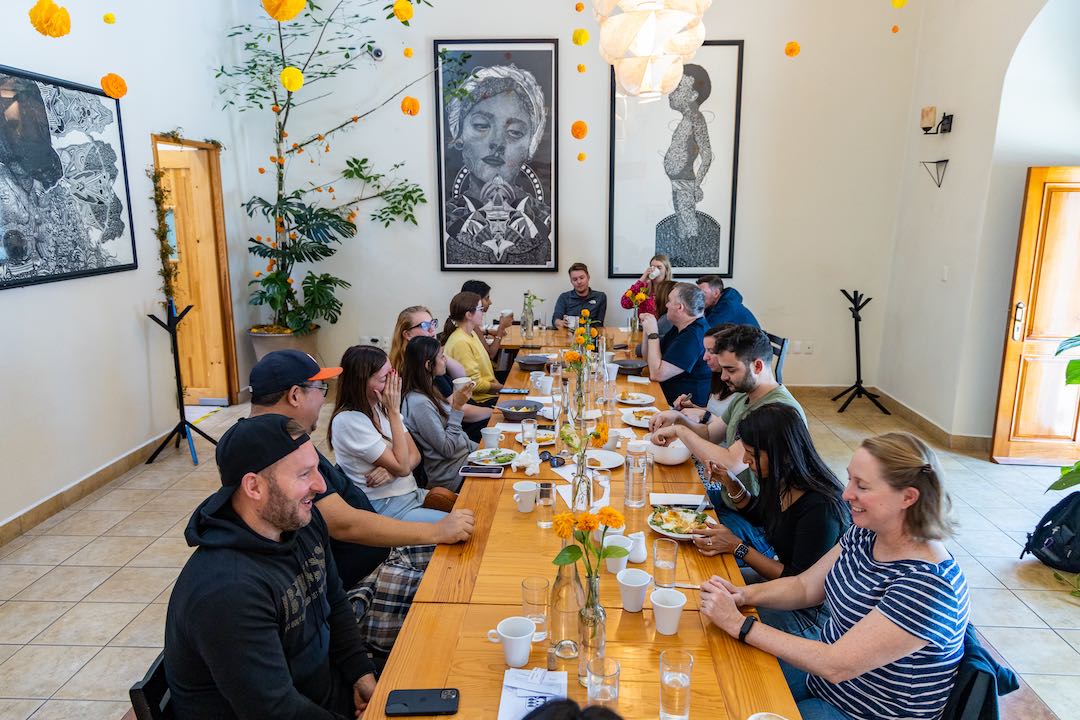 There's a wide range of local dishes you won't find elsewhere in Mexico.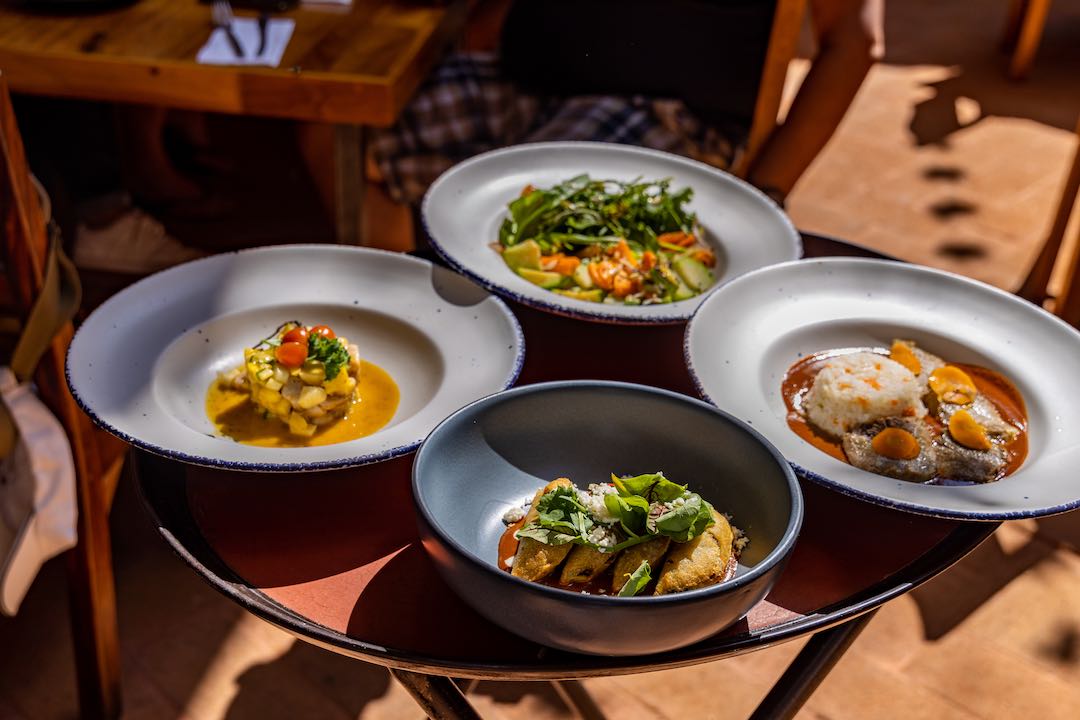 One of our favourite restaurants in the city (very much experiential dining).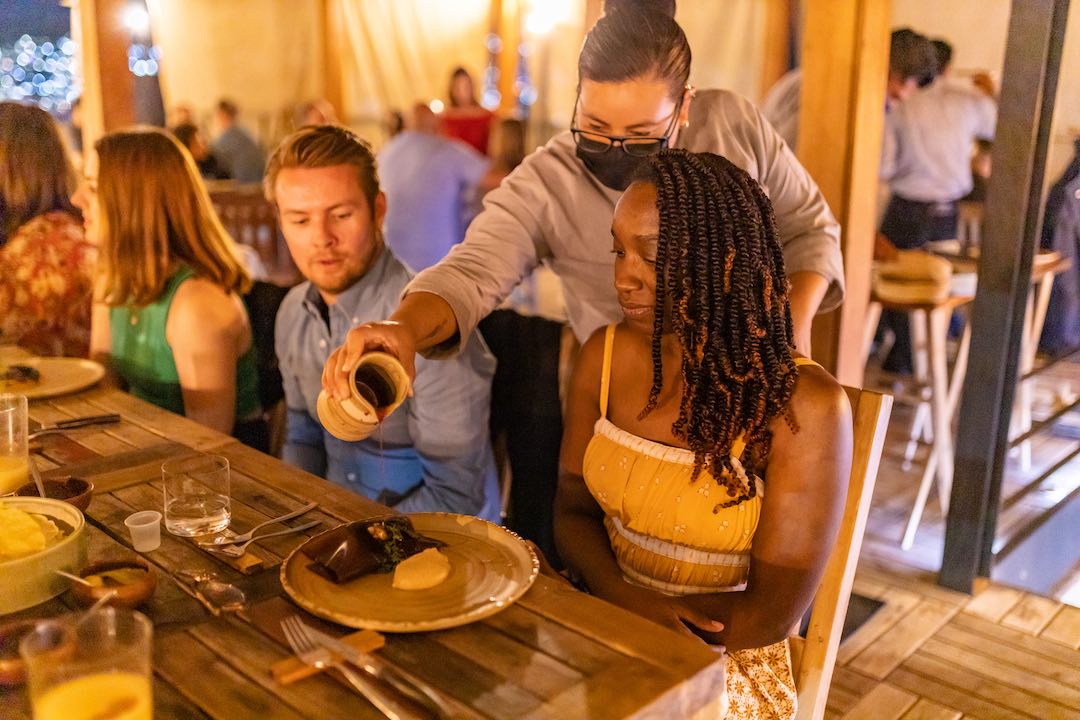 3. Street art here is brilliant
Especially the neighbourhoods of Xochimilco and Jalatlaco. Great places to spend a few hours wandering without a plan.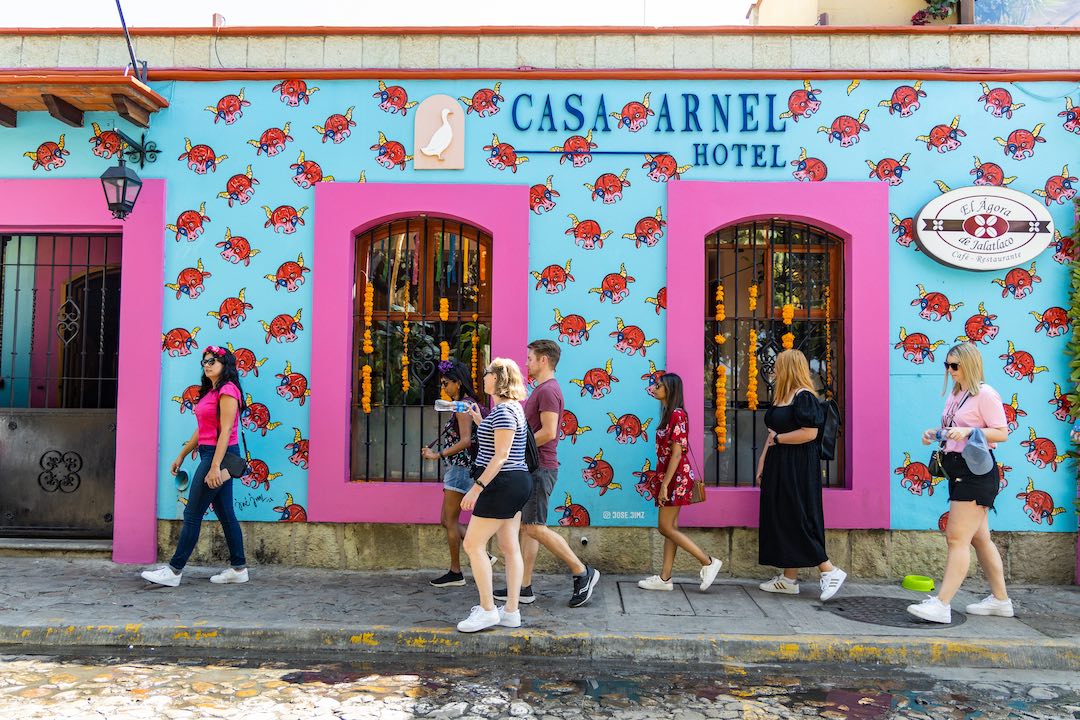 You'll spot lots of neat artwork like this.
4. It's a great place to know better Mexico's indigenous communities
The population is 56% here compared to 15% nationwide.
We visit the nearby Zapotec village of San Marcos Tlapazoloa and learn to do pottery with the areas red clay.
And are treated to the best Zapotec style food.
5. Oaxaca is the home of artisans
There is so much art, crafts and beautiful textiles all around.
6. The beautiful Plaza de Santo Domingo is a great place for people watching
It's the perfect place to chill and watch the world go by.
8. There are so many cool rooftop bars and restaurants
The weather is perfect for dining outdoors.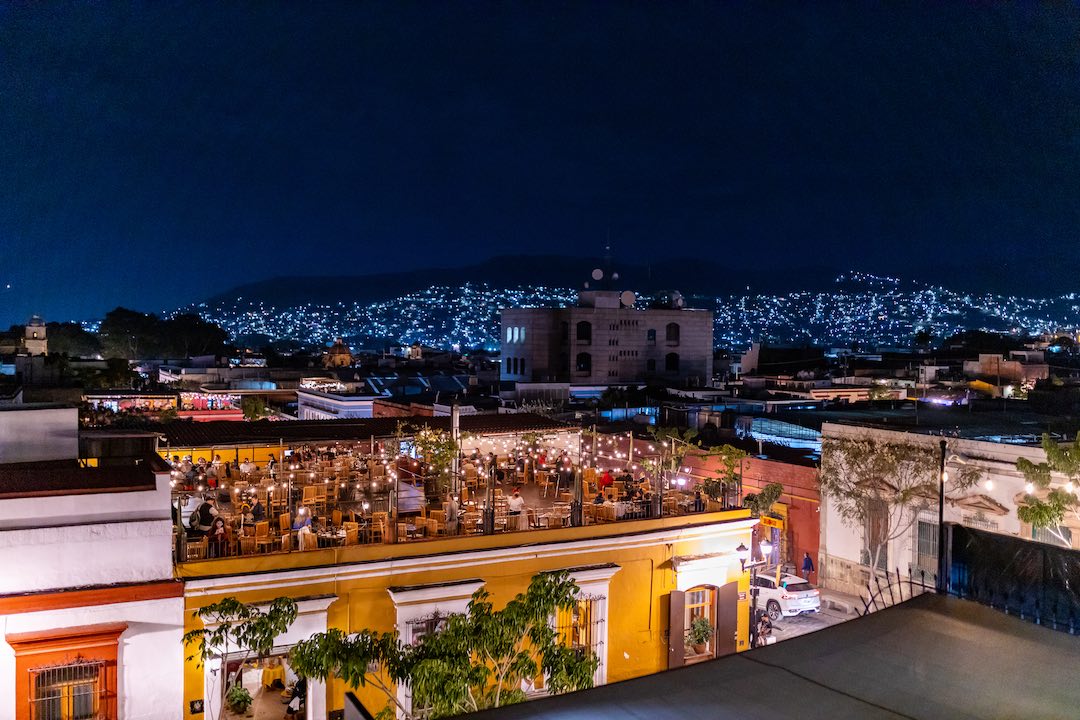 With great views over the city.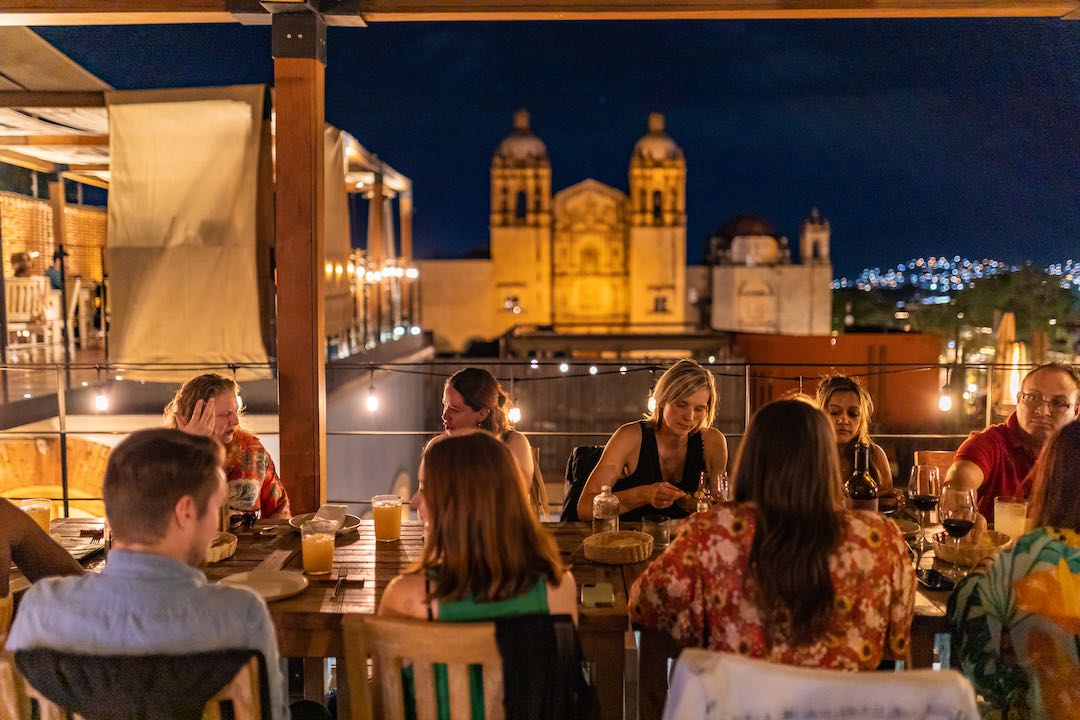 The smokier cousin of tequila is produced right here in Oaxaca and you can go visit the local distilleries to see how they make it.
We get involved by chopping down some agave.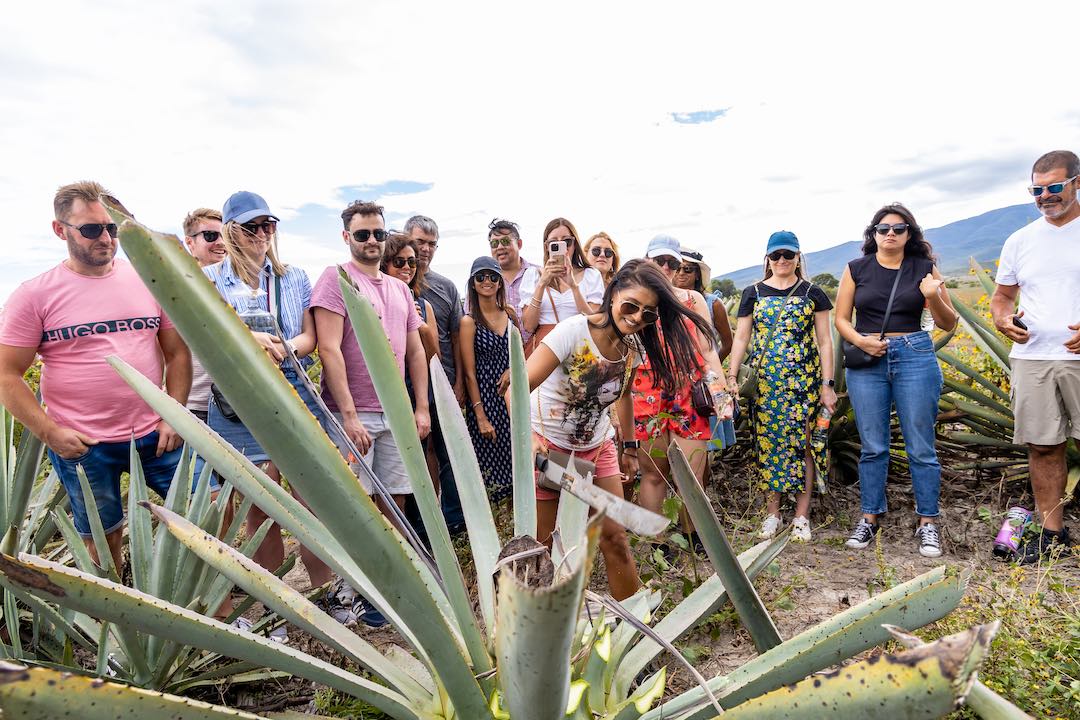 And then we get to enjoy the end product.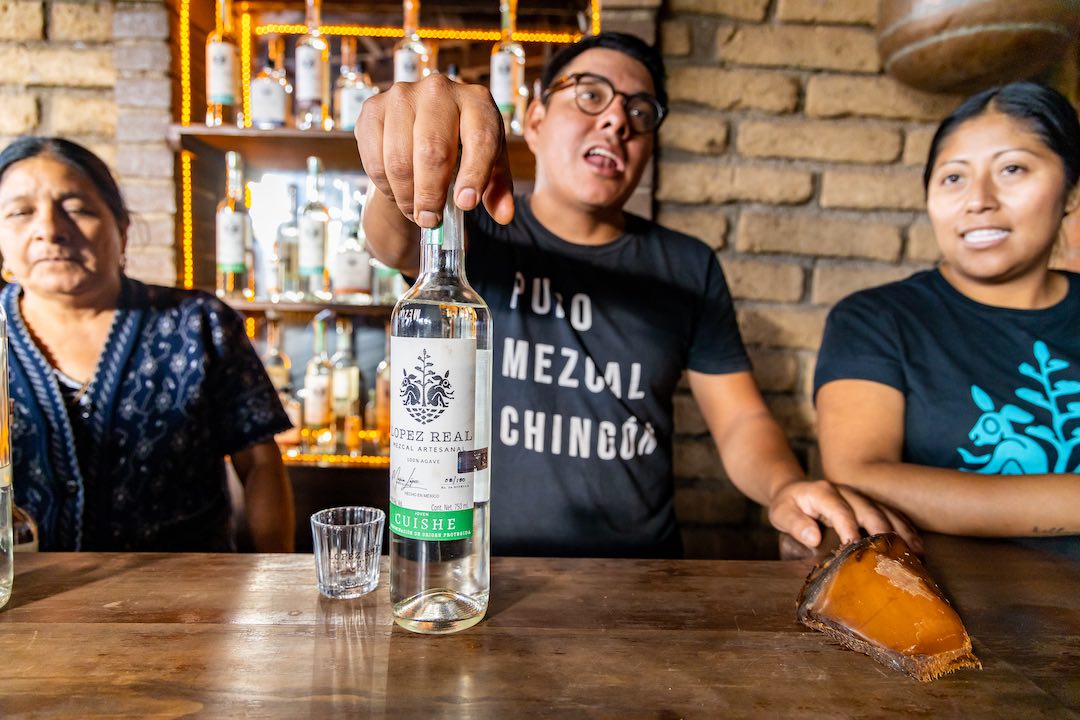 10. It's the best place to experience Day of the Dead celebrations
This happens every November and we spend 3 days in the city during the festivities.
It's also the perfect excuse for some face painting.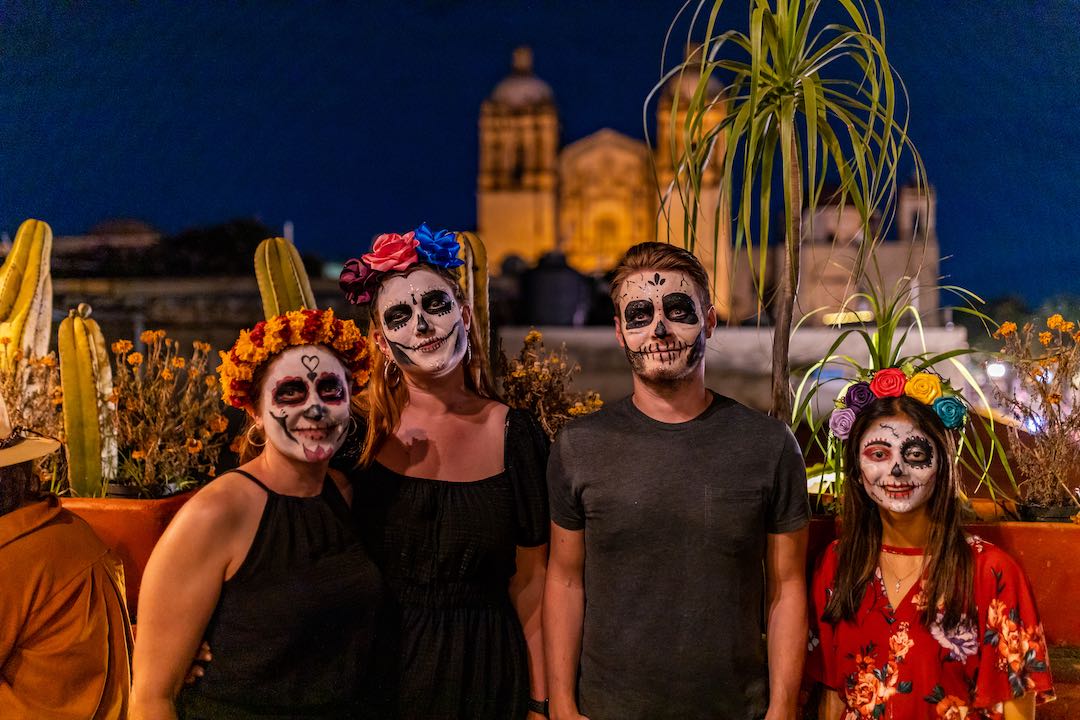 11. The archealogical sites of Mitla and Monte Alban are nearby
Both a short drive outside the city and well worth the visit.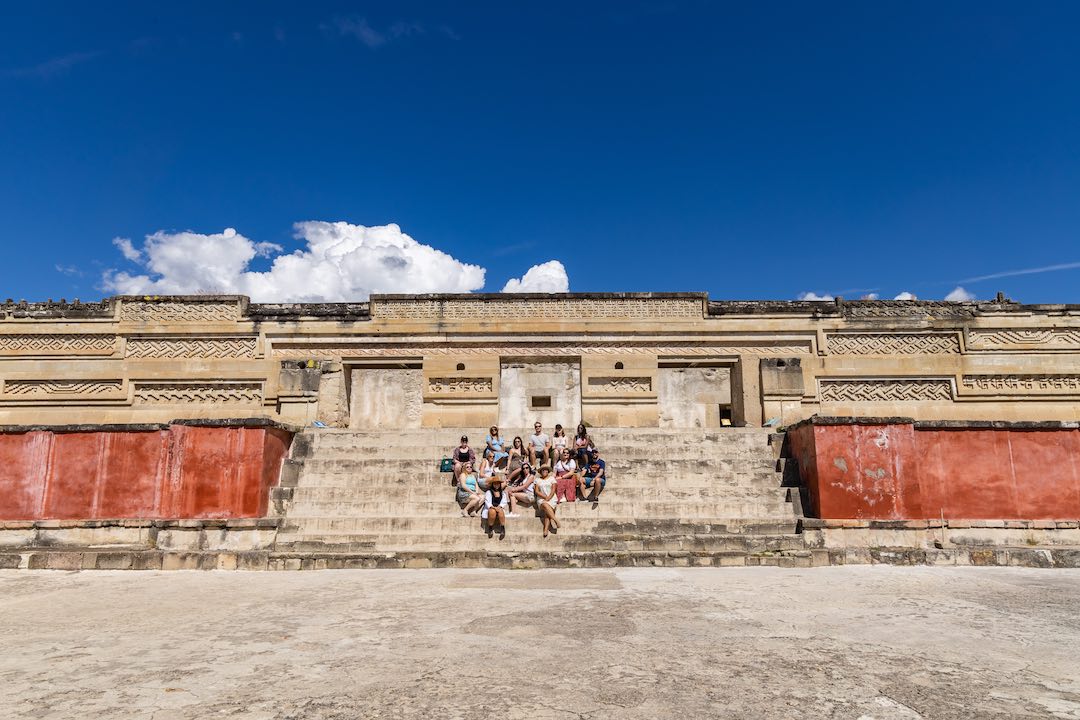 Hope that gives you some insight into what to expect in Oaxaca during our 11-Day Mexico Tour. It's a place you'll want to come back to time and time again.