Jardin, Colombia – A Little Slice of Paradise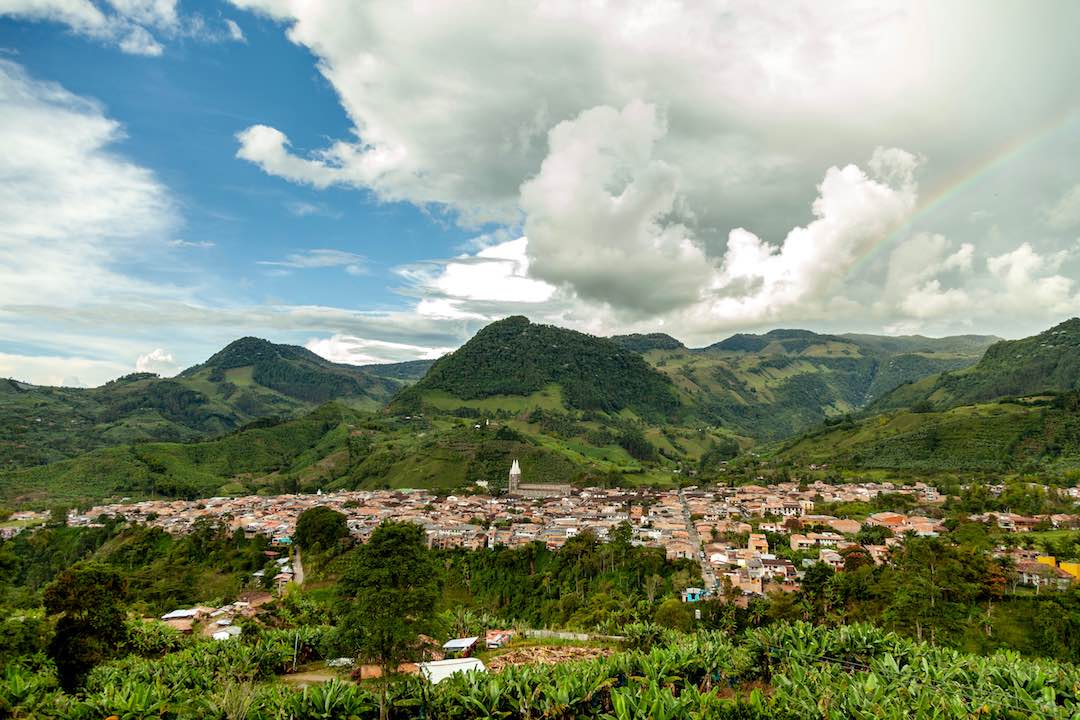 So, funny story.
When we started running our first group tours in Colombia, almost without fail, each of my Colombian friends would excitedly tell me "you need to take your guests to Jardin"!
And so, I'd take a look on Google, and it certainly looked very cool. A beautiful little country town situated in Antioquia, a few hours south of Medellin.
But…
There were so many other fantastic little towns so much closer to Medellin
It looked like a hassle to get there
We already had our Colombia All-In itinerary mapped out (and it didn't include Jardin)
So, for a while, I stubbornly held out (and if you know me, that won't be a surprise) 🙂
But then, I went for a visit.
More on a personal trip with some local friends.
And from that point forth, it was impossible to keep Jardin out of our Colombia itinerary.
In fact, it's often mentioned by our guests as the highlight of their trip.
Here's why.
1. The setting is stunning. It's this perfect little town nestled in the Andes mountains. Feels like the middle of nowhere.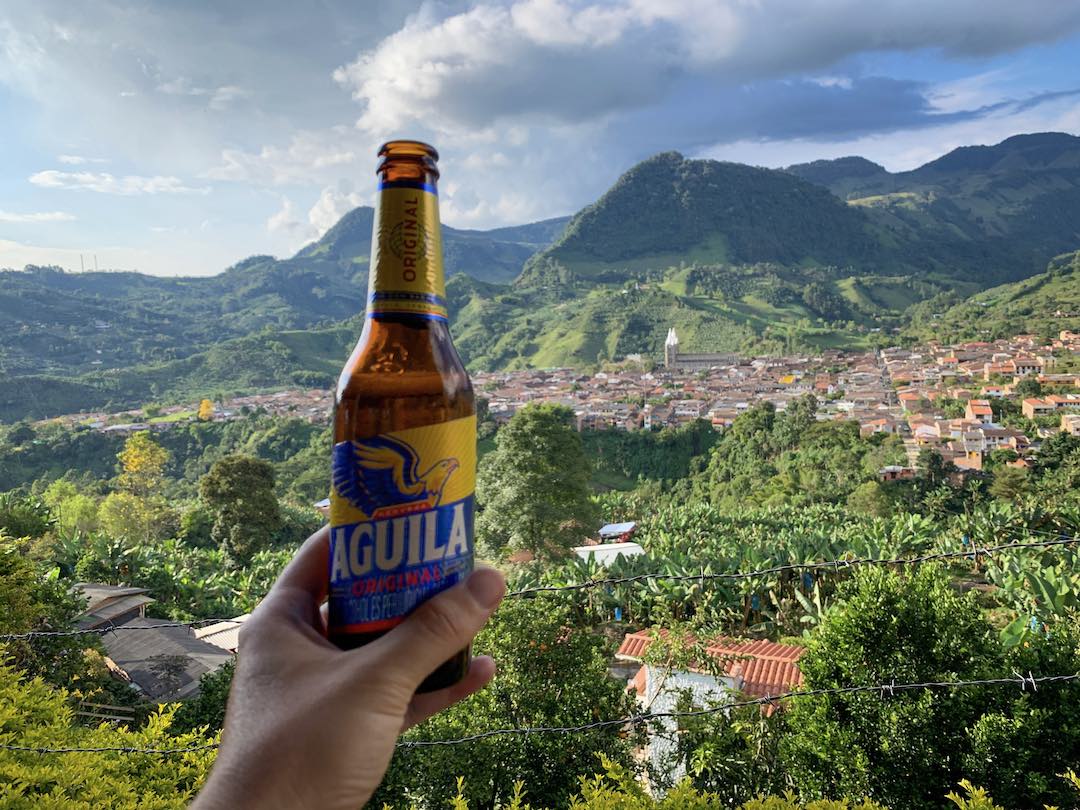 Not really sure why we needed a beer in that one. Although, it is the perfect spot for an ice cold cerveza (that's probably what we were thinking) 🙂
Maybe this one's a little better!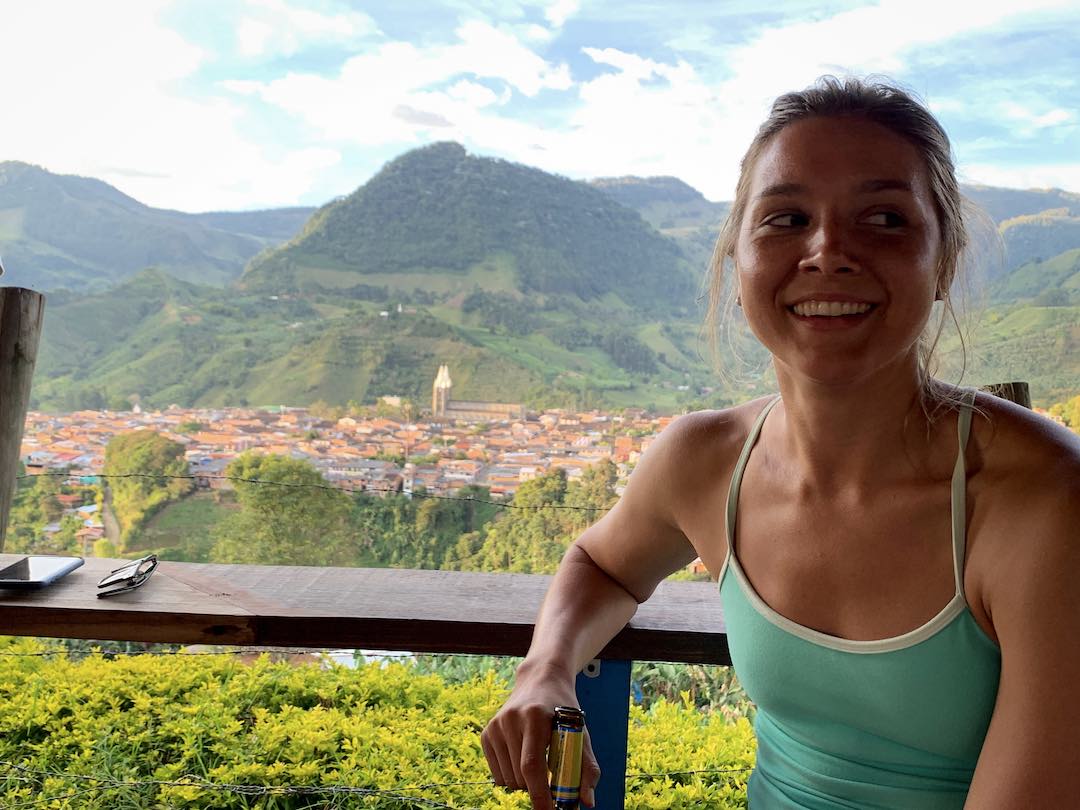 You get the point…Jardin is beautiful.
2. The streets are a sea of colour (and don't even get us started on the facades)
This is the local hotel. Pretty cool right?
It even looks cute in the rain.
We could post these all day long.
But we'll stop with this one.
3. It's centred around the most beautiful church (it's so nice that we even forgive the 6am bell ringing)
But seriously, bring your earplugs!
It's blue and gold on the inside.
4. There's lots of great hiking routes
Quiet country paths, sloping through the Andes.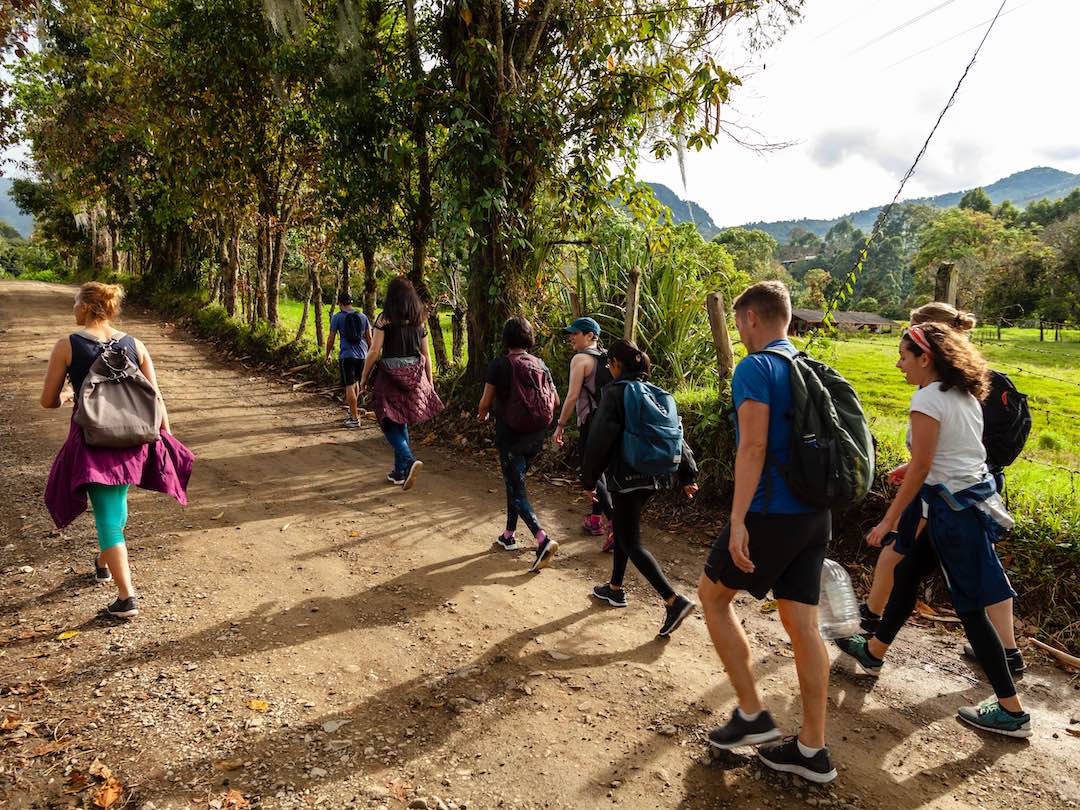 Passing lots of colourful fincas along the way.
(the big man's happy)!
Look at it though, it's just LUSH.
5. It's proper cowboy country
Here's the guy you get your horse from.
This fella's the real deal.
Us? Not so much (but hey, we're trying) 🤠
6. It's where they grow Colombian coffee. You can visit a local farm and see where your morning brew comes from
Pick the beans first.
(these two make it look so glamarous don't they).
Put them in this rather cool little machine.
And there you have it.
You've got yourself some freshly brewed Colombian coffee (Arabica if you want to get technical).
And yes, we may have skipped a few steps…
But you get the idea.
Happy faces mean we like it.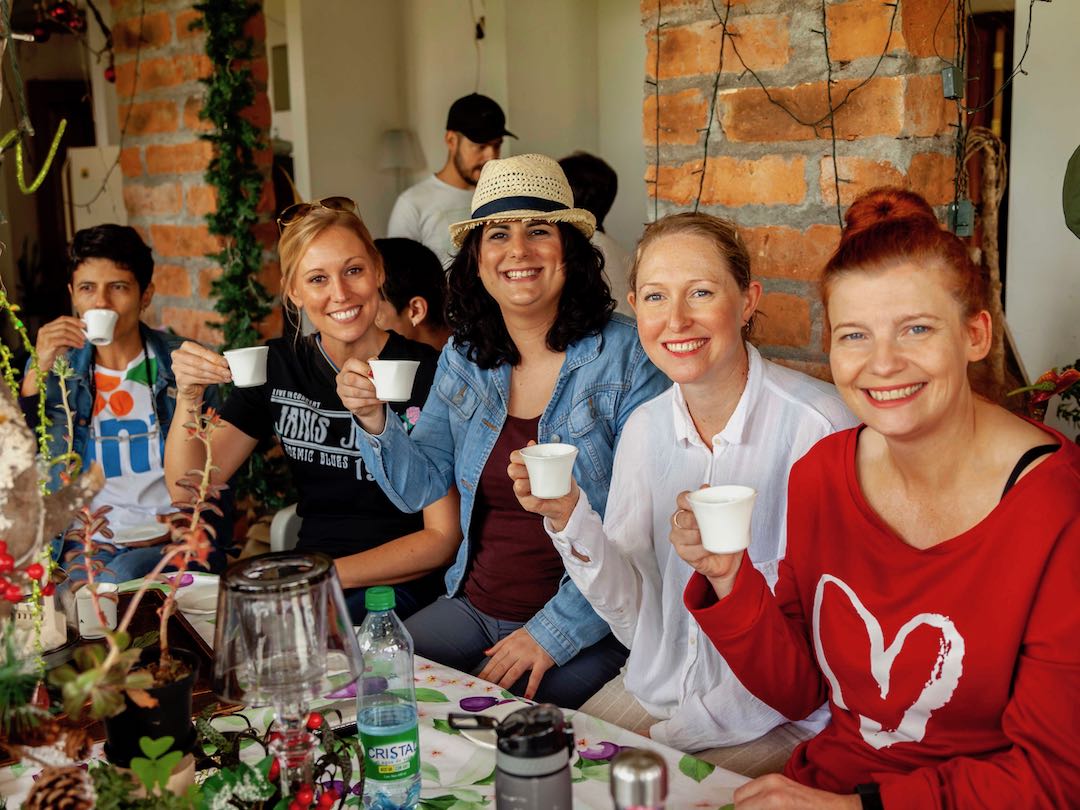 A tiny metal cage. Hanging from a wire. Used to transport you from the top to the bottom of the mountain.
Not going to lie here, it's quite a drop!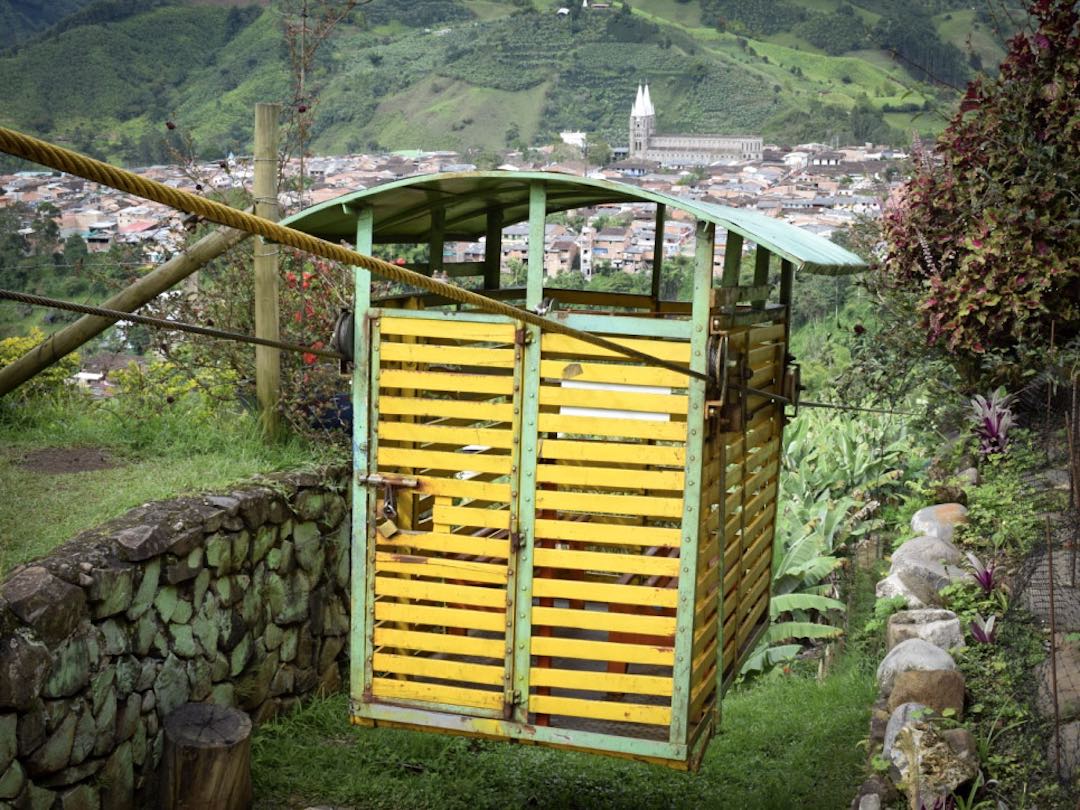 Almost certain that you wouldn't have come across something like this before (but hey, when in Colombia).
Nope, not one bit. Those are excited faces (that's what they tell me).
10. Jardin is super chill
And seriously peaceful.
It's the perfect place to unwind. Listen to the birds. Read a book. Meander through the towns cobbled streets.
And lay on a hammock of course.
You'll find the locals doing the same.
And yeah, we like to hang out in the main square, drink beer and eat ice cream.
It's a great spot for people watching.
10. Jardin is filled with charming little rustic hotels
12. There's a ton of waterfalls
You'll find them only a short walk from the town.
13. The locals here travel in style
Brightly coloured 4x4s. And cowboy hats (And yes, for sure, he's been working on that pose).
P.s. apparently it was green shirt day! 
This time with us in it (it's a super scenic ride to the coffee farm).
So there you have it, that's JARDIN.
I think you'll understand now why we come here (and I don't even think we've done it justice).
Trust us on this one – just come!
So, does Jardin seem like your vibe? If so, check out our 15-Day Colombia All-In trip where we spend a magical 2 days in this brilliant little town.