Immersive Travel – Here's 13 Ways to Travel Deeper
Our Very Best Tips on Immersive Travel 
If you've read any of our stuff before, you'll know that we're massive advocates of immersive travel. To experience life from within the places we visit on our group trips, rather on the outside looking in. It's a philosophy we believe in deeply.
But how do we actually do it?
For us it involves getting to know the people who call the place home and diving deep into their culture. It means venturing off-the-beaten-path and away from tourist zones.
Catching public transport. Getting involved in local traditions. Eating the local cuisine. 
It's not always easy, or comfortable for that matter. But it's definitely worth it.
Here we share 13 tips on how best to get that immersive travel experience.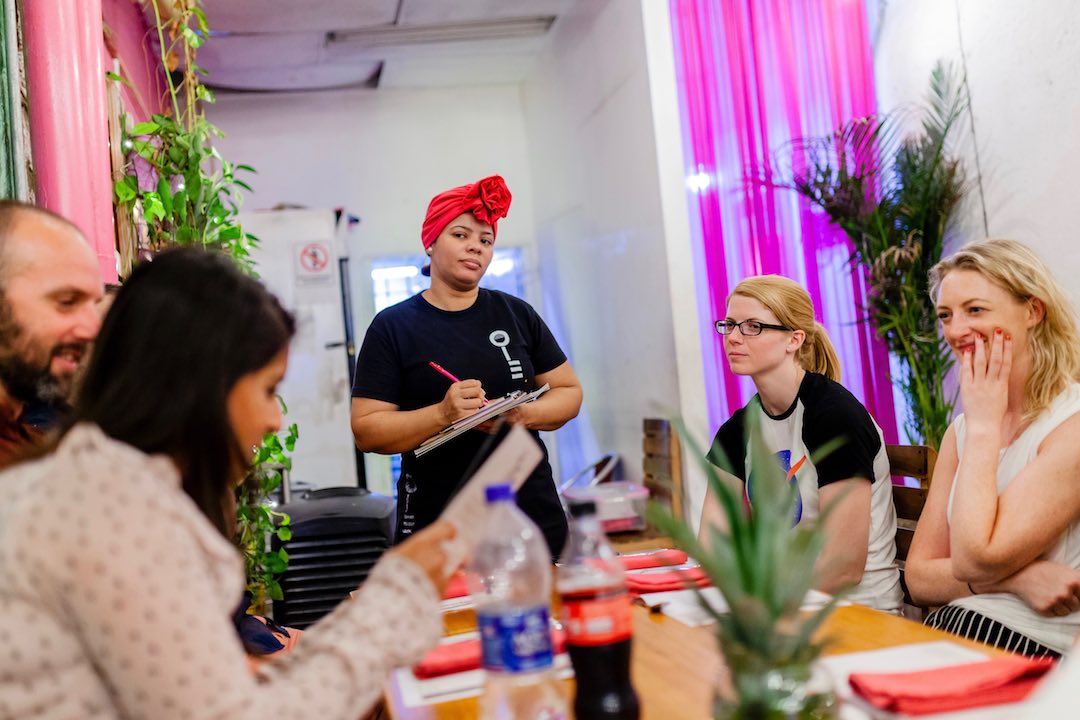 Throw yourself into the thick of the chaos and opt to ride the bus or train. Surrounded by locals and often street vendors, you'll get the lay of the land quickest by navigating public transit. This little adjustment in how you get around pops you out of the protected tourist bubble of taxis and shows you what it's like to really live in the city.
2. Eat street food and dine in small local restaurants
You learn a lot about a culture by eating its cuisine, sharing a meal that someone lovingly cooked following a family recipe honed through years of experience. Small family-run establishments and street food vendors put tender loving care into crafting a handful of dishes. Far better than the impersonal and elaborate revolving menus that have become popularized by modern restaurants and resorts.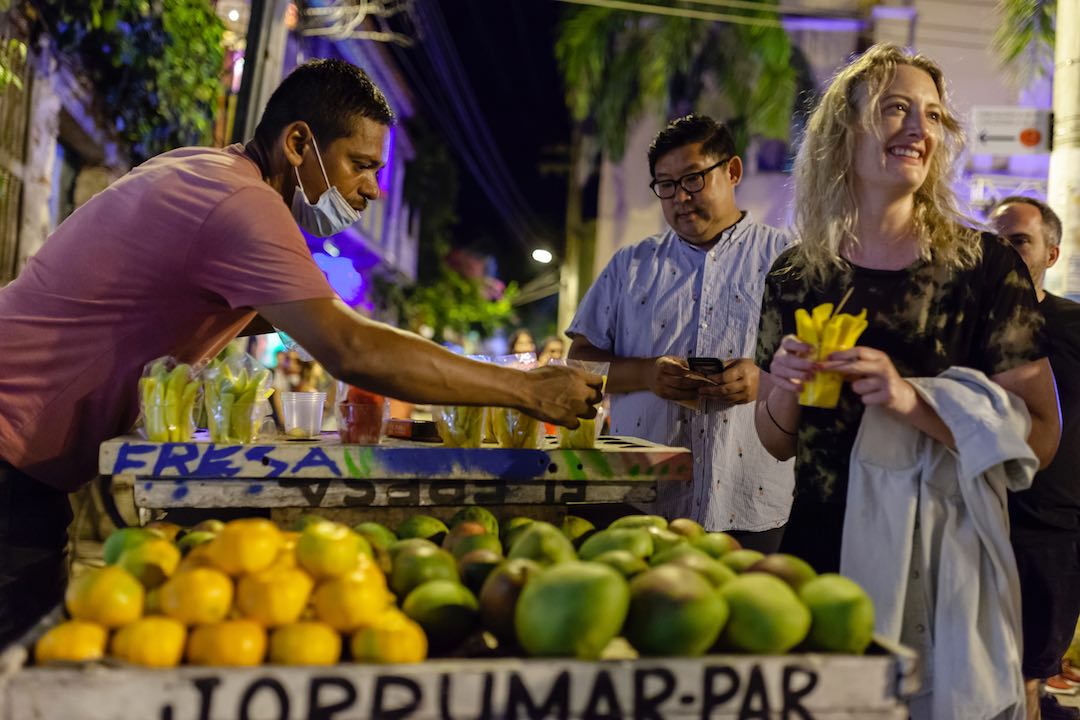 3. Stay in guesthouses (or locally-owned Airbnb's)
Why sleep in a cookie-cutter hotel room when you could sleep in the home of a local family? Guesthouses offer the most immersive sleeping arrangements that are both budget-conscious and comfortable. It's a unique opportunity to pick a locals brain about worthwhile sights and restaurant recommendations. Or if you're lucky, even enjoy a home-cooked breakfast and dinner. 
The longer you can stay in one place, the better you'll get to know it. Sometimes this means changing your itinerary to include 3 cities instead of 5. You'll trade dipping your toe into a handful of destinations for the chance to dive deep into a few choice cities.
(Read Also: Solo Travel vs Group Travel)
5. Learn the local language
For destinations where you expect a language barrier, like Mexico, try to brush up on your Spanish. The better you can communicate in the local dialect the easier it will be to chat with people who live there. Showing an effort to learn the language shows a deeper appreciation and respect for the community you're visiting, or if nothing else makes for a humorous icebreaker.
6. Focus on making connections rather than follow a bucketlist
Often while gazing out the airplane window we're daydreaming about all the sights we'll see and experiences we'll have upon landing. But what if we focused on the connections and friendships we'll make instead? Immersive travel is all about people. It's about getting to know a country from the perspective of a local and that means interacting with them. As organically and authentically as possible.
Whether it's daytime fruit markets awash with vibrant colors or nighttime markets surrounded by the intoxicating smells of street food, markets offer a variety of experiences. All of which will give you more insight into the life of locals.
Colombians love to cycle. Mexico is famed for its unique pottery creations. Brazil loves football and Argentina is the home of Salsa dancing. Participating in these activities is a great way to immerse in the culture.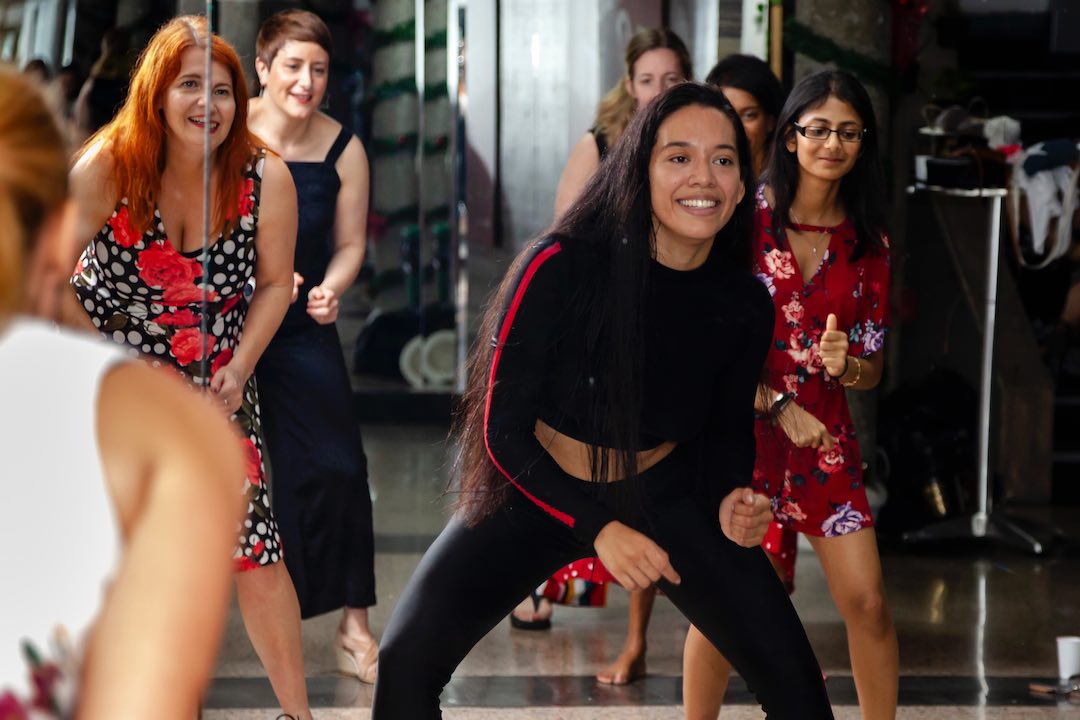 9. Take walking tours led by locals
Many major cities around the world organize free walking tours whose sole purpose is to share the history, politics, and cultural traditions of the destination through the eyes of locals. Not only is this an excellent way to get the lay of the land, but to learn something along the way as well.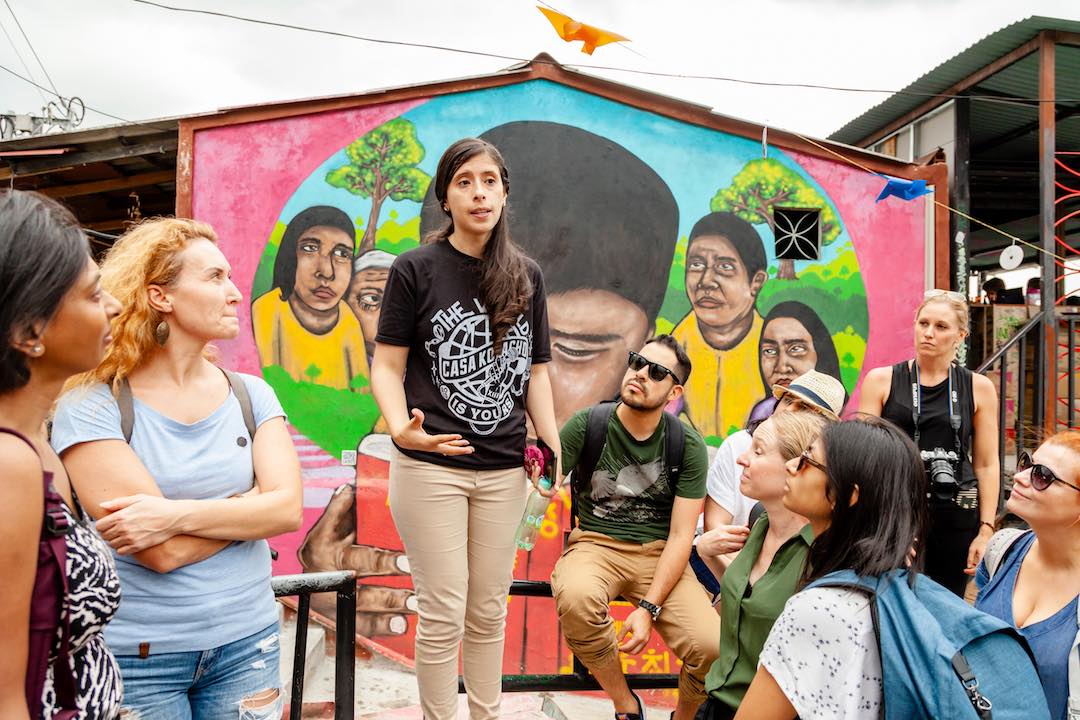 Even the best-laid plans go awry. Being flexible is rule number one to save your sanity while traveling independently. Leaving your plans open to change could come in handy if you link up with like-minded travellers who want to visit a quaint town in Peru you've never heard of, or extend your stay in a place that really captivates you. Having everything too planned out gives you less freedom in your adventures.
11. Take the time to research local customs and traditions
The best way to connect with local communities (& with a destination) is to embrace their traditions and respect the cultural norms. It's a sign of respect and will earn you some respect in return. Know what to wear in temples or on the beach ahead of time and avoid offending the local people you are trying to connect positively with.
12. Participate in festivals
Holi. Day of the Dead. Carnival. What do these massive colorful festivals have in common? They all offer insight into a deeply held belief system or cultural tradition that's widely celebrated. And they offer plentiful opportunities to interact with locals.
13. Learn to make the local cuisine
As you might have noticed, food is at the heart of many cultures. What's Mexico or Thailand after all without their trademark dishes and traditional cooking methods. A great way to immerse in local culture (& learn a skill you can continue enjoying back home) is to join a cooking class, bonus points if it's taught in the home of a local. Many guesthouses around the world offer experiences like this.
(Read Also: Group Travel In Your 30s or 40s)
Want to Travel (Immersively) with Other Solo Travellers Aged 25-45 ?
We're Other Way Round Travel and we bring together groups of solo travellers aged 25-45 for immersive & authentic trips to the most exotic places in the world. Here's some of our popular trips.
11 Days in Mexico. Breathe in the pulsating Mexico city, roam the charming streets of traditional Oaxaca, and hit the beach in sun-drenched Tulum. See Itinerary
12 Days in Brazil. Admire street art in São Paulo, trek rainforests in colonial Paraty and marvel at the madness of Rio de Janeiro. See Itinerary
12 Days in Peru. Cook ceviche in Lima, sail the Amazon, hike to Machu Picchu and become awestruck by the Sacred Valley. See Itinerary
15 Days in Colombia. Dance salsa. Meet coffee farmers. Sail tropical islands. Hike lush jungles. Taste the finest Caribbean rum. See Itinerary