Hi, I'm Steve, founder of OWR Travel. Last year I joined all of our trips – it was great fun and I got to meet a lot of amazing people. I recently sat down to reflect on the commonalities I see across our trips.  Here's what I noticed. 1. Everyone arrives with the...
Our Best Tips for Travelling SoloThe single most difficult part of solo travel is deciding to go. Especially for the very first time. The act of travelling solo, however, is far easier than we build it up to be.  Partially because in today's day and age, we spend very...
Our Very Best Tips on Immersive Travel If you've read any of our stuff before, you'll know that we're massive advocates of immersive travel. To experience life from within the places we visit on our group trips, rather on the outside looking in. It's a philosophy we...
A Guide to Solo Travel in BrazilSilky white sand beaches fringed with tropical palms draw massive crowds to Brazil every year. But it's not just beaches that capture the imagination of would-be travelers. Brazil is the co-owner of one of the most spectacular...
South America's Most Spectacular DestinationsPlanning a visit to South America? Let's pack your itinerary with the most stunning destinations the continent has to offer. As a whole, South America is a diverse land-mass filled with rugged mountain terrain, icy...
Solo Travel in Latin AmericaFor solo travelers, Latin America promises warmth, excitement, and diversity found in few regions of the world. Consisting of sunny island nations scattered across the Caribbean, modern South American cities, Mexican pueblos & the...
Our Best Solo Female Travel TipsLet's talk about solo female travel. For starters, where should women travel? Everywhere. Seriously. Women live in every single country in the world. They make up about 50% of the population in each country. Contrary to popular opinion,...
A Guide to Solo Travel in PeruThe temptation of intrepid exploration, ancient historical ruins, and top-notch cuisine has drawn adventurous solo travelers to Peru for decades. Mostly to marvel at one of the seven wonders of the world. But there's a lot more to Peru...
A Guide to Solo Travel in MexicoBy the numbers, resort towns like Cancun, Cabo, & Puerto Vallarta see the majority of Mexico's tourists. Families and couples looking for a luxurious resort vacation.  But Mexico has an overabundance of attractions and experiences...
A Guide to Solo Travel in South AmericaSouth America is home to some of the most dramatic landscapes on earth. The misty mountaintops of Peru and Patagonia, bold Brazilian beaches, and the glistening salt flats of Bolivia attract travelers from all over the world...
In this post Teresa Schumacher gives an insight into how challenges faced while travelling have taught her some of the most important lessons in life.   Lessons Learned Through TravelIt was an unseasonably cold day. The wind weaved fiercely through the heavily...
Single in Your 30s or 40s? So you're in your 30s or 40s, single and maybe not quite where you expected to be by now?  Perhaps you always thought you'd be married with kids by this point. "Settled down". Or at least moving in that direction anyway. But somehow, life...
Solo Travel vs Group TravelIt's time to start planning your next awesome adventure. But, for whatever reason, your usual travel buddy can't make it (yep - we know the feeling). You're therefore facing the prospect of travelling alone. There are several options...
Where to Travel for Your 30th Birthday?Approaching your 30th birthday and looking to do something extra special to mark the occasion? How about taking an overseas trip? Not just any bog standard foreign holiday though. (it is your 30th after all) But how about an...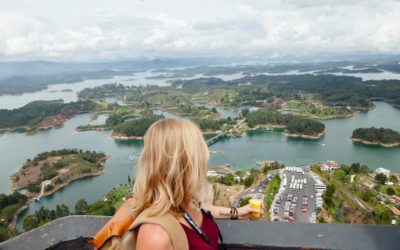 In this post Teresa Schumacher tells us about her journey towards discovering Solo Female Travel in her 30s and shares her experience of travelling with other solo females travellers during a tour of Colombia with Other Way Round.   A Group of Female Solo Travellers A...
We're delighted to bring you this guest post on "solo female travel" by Teresa Schumacher of Candid Voyage. Teresa is  a travel writer, photographer, adventure seeker, and endless explorer. When she's not off exploring you can find her in a small town in Ohio where...
This post was written by Steve Dillon, founder of Other Way Round, a group travel company specialising in adventure trips for 25-45 year olds. He's passionate about encouraging fellow 30 somethings to give solo travel a try, and he shares 5 ways to go about it....
More and more people are travelling and taking holidays by themselves. For some, travelling alone is a choice - a chance to test your character, experience something new and 'find yourself'. You know who you are. But for many other people, while travelling alone may...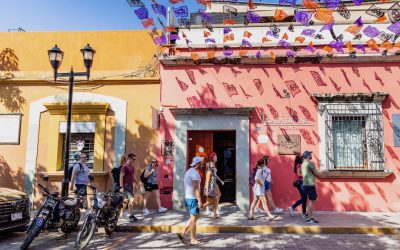 Oaxaca, Mexico. Located right in the middle of this huge country, and pronounced "Wahaca", this city (which actually feels a lot more like a town) is in itself worth making the trip to Mexico for. It's a magical little place and one we love dearly. We spend 3 nights...
If you haven't heard of Tulum yet, where have you been? (not on Instagram obviously) A few years back it was known to insiders as the quiet, bohemian alternative to Cancun and Playa del Carmen (Mexico's party cities). But, these days, it does seems like everyone's...
The Amazon rainforest is huge. It covers 9 countries – Brazil, Colombia, Bolivia, Ecuador, Guyana, Surinam, Venezuela, French Guiana and of course Peru. It is also breathtaking. Somewhere that instantly puts life into perspective and brings a sense of peace and awe at...
As I lay flat in my sleeping bag at 12,000 ft, each thunder clap shaking the very ground beneath me, I questioned what exactly had left me up in these mountains in the first place. The torrential downpour had begun shortly after dinner and I was exhausted from our...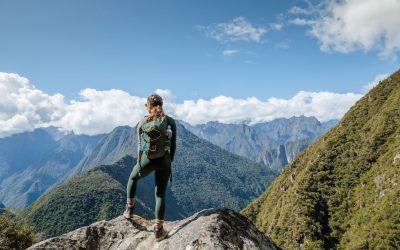 As part of our 12-day Peru trip one of the massive highlights is hiking the Inca Trail to Machu Picchu. Here we share a little of what to expect. First up, if you didn't already know, it's worth some background on what this actually is. Machu Picchu – is an ancient...
So, funny story. When we started running our first group tours in Colombia, almost without fail, each of my Colombian friends would excitedly tell me "you need to take your guests to Jardin"! And so, I'd take a look on Google, and it certainly looked very cool. A...
A Guide to the Best Colombian Adventure Travel Feeling adventurous? A trip to Colombia has everything you need to get your blood pumping. Grueling multi-day treks, rugged wild-camping, paragliding, ATV-riding, and even canoeing deep into the Amazon Rainforest....
Colombia's Most Epic Journeys on FootJust 20 years ago exploring the rural corners of Colombia's beautiful national parks and isolated communities was a wasted effort. A good way to invite mugging or worse. But times have changed. Colombia is thriving. A safe travel...
A Guide to The Most Magical Pueblos in ColombiaTravelers are always in search of the world's most magnificent places. Dramatic landscapes that leave you in awe of nature and quaint towns far away from your bustling city life back home. You're searching for a Colombian...
Some Fun and Interesting Facts About ColombiaCurious about Colombia? You binge-watched Narcos on Netflix and saw a few jaw-dropping travel photos on Instagram and now you want to know what this country is all about. Well, look no further. The country that exists today...
Welcome to Parque Tayrona, ColombiaTayrona National Park. A stunning piece of Caribbean paradise. Some of the highest coastal mountain peaks in the world pressed against the turquoise sea. A destination that takes your breath away. When planning a trip to Colombia, a...
Your Guide to Colombia's Most Vibrant CitiesThe allure of cities is undeniable. Paris, Barcelona, and London have long been at the top of the travelers' bucket list. Highly-esteemed for their culture, culinary excellence, and man-made beauty. But Colombia has a few...
Guatape: Colombia's Kaleidoscopic PuebloTeetering along cobblestone streets past rows of vividly hued shops, the precipice of the El Peñon looming in the background. You could only be in Guatapé. Situated just two-hours outside of Medellin, Guatapé is a rural farming...
Cartagena – Colombia's Vibrant Caribbean Getaway A city of soft yellows and bright oranges. Colourful walls and welcoming locals. Traditions and historical buildings have remained intact but a huge tourist infrastructure has grown around them. Cartagena is the most...
Planning a trip to Colombia but questioning whether that's a smart idea? Is it actually safe to travel Colombia? If you're on the fence then it's well worth taking the time to read this wonderful story by Teresa Schumacher of Candid Voyage, who has travelled Colombia...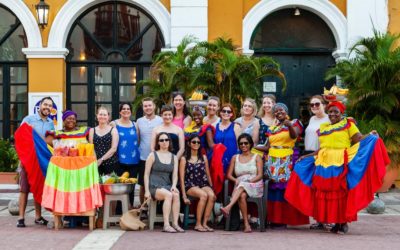 Hola! We're Other Way Round and we specialise in Colombia trips for adventure loving people aged 25-45. Thinking about joining one of our trips? Here's what you can expect.1. You're going to see a lot of epic views (and we mean everywhere). These are just a few.Like...
In this post we journey into Colombia's Coffee Region and take a closer look at coffee farming, production and coffee tourism in Colombia - written by Teresa Schumacher for Other Way Round. There's a long line in the coffee shop this morning. A man in a crisp suit...
Planning a trip to Colombia and wondering if the mountain capital is worth spending your valuable travel time in? With the balmy Caribbean Coastline, arid deserts, lush jungles, and coffee plantations all calling your name you can't be blamed for trying to limit your...
This is a guest post covering the 'Best Places to Visit in Colombia' by Geena Truman of Bartender Abroad, a freelance travel writer constantly on the move. From climbing active volcanoes in Indonesia to braving hurricane-force winds on a wintery Icelandic road-trip;...
Planning to spend 2 weeks in Colombia but don't know where to start? The diversity of Colombia is ridiculous. There is so much to see and do that you could easily spend months travelling it. So how on earth do you cram it all into a 2 week Colombia itinerary? Well,...
Whether you're planning a trip to Colombia or still making your mind up about visiting, we've put together an unbeatable guide to Colombia travel to help you to decide when to go, where to stay and what to do when you get there. We've used our insider knowledge and...
We often get asked, 'is it safe to travel to Colombia?' Although for a long time Colombia has been successfully shaking off its chequered past, recent interest and stigma surrounding Colombia's safety has surfaced again thanks to popular shows like Narcos. However, if...
Colombia is one of the most diverse countries and best holiday destinations on Earth and we want to tell you about the most beautiful places in Colombia. Split into 5 geographical regions, each area offers its own unique dose of natural beauty; from rugged mountain...
I'll never forget the first time that I visited Colombia. I was going to visit the family of my then Colombian girlfriend and had absolutely no idea of what to expect. All I knew was that Colombia was the birth place of Shakira , that I always loved to watch their...
What do you remember most about your worst vacation? Was it the bad accommodation, terrible weather or the endless queues at those places of interest that everyone had turned up to see on the same days as you? We feel your pain! There's nothing worse than waiting all...