GROUP TRIPS FOR SOLO TRAVELLERS AGED 25-45
GROUP TRIPS FOR SOLO TRAVELLERS AGED 25-45
A Modern Approach to Group Travel
Ready for your next epic adventure but friends all busy? Nobody to travel with? Considering group trips but don't want to end up on some touristy experience with a bunch of randoms? We got you covered. Join other solo travellers aged 25-45 and experience the same type of adventurous and authentic trips you'd do with your own friends. 
"Head and Shoulders Above the Rest"
Having been on numerous group holidays with more than 5 different companies, my standards are high and I can honestly say that Other Way Round is head and shoulders above all of them.
"Not Mass Produced or Touristy"
What I loved about this trip was that it didn't feel mass produced and touristy. There was a sense of originality to it and uniqueness about the trip and the itinerary.
"Completely Hassle Free"
I usually travel DIY, where I arrange and book everything myself, and it was such a welcome change to have all that time and stress of booking the different elements of the trip taken away from me.
"Trip of a Lifetime"
I will never forget this trip. Not only because of the country itself, but because of the experience that Other Way Round gave me and the other group members. It was a trip of a lifetime and you will be missing out if you don't just book it!
MEET STEVE DILLON, FOUNDER OF OTHER WAY ROUND
"I was in my 30s and didn't really have anyone to go on holiday with. My friends were all off buying houses, getting married or having kids. I liked the idea of travelling with others but didn't quite see myself as the tour group type. It all felt a bit, well, "touristy". I came to realise that many people of my generation face a similar issue. They're looking to meet and travel with people their age, but don't want to sacrifice on authenticity. So that's what we do. Adventurous trips. Exotic locations. Groups aged 25-45. All with an immersive style of travel that allows for an authentic experience of the places you visit. I hope to see you soon."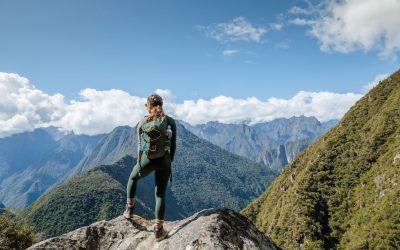 As part of our 12-day Peru trip one of the massive highlights is hiking the Inca Trail to Machu Picchu. Here we share a little of what to expect. First up, if you didn't already know, it's worth some background on what this actually is. Machu Picchu – is an ancient...